Wynter Gordon Listens to Her Heart
The songstress drops her pop sound and tunes into her intuition.
---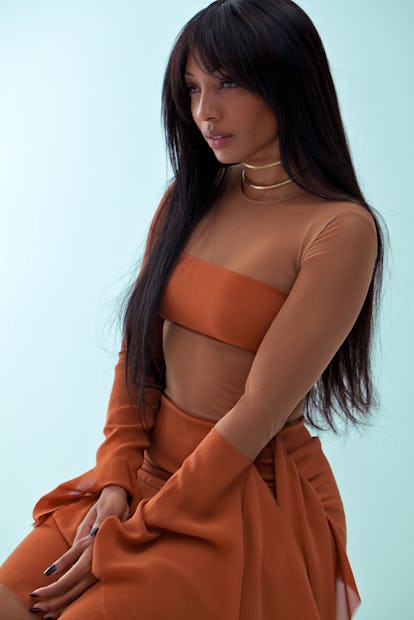 Photography by Paul Jasmin Styled by Sally Lyndley
The 29-year-old musician Wynter Gordon describes her upcoming album as "Western-tribal-Brooklyn," inspired by her Native American, African, and Caribbean roots. Growing up in Queens 
with a devoutly religious mother and stepfather, she wasn't allowed 
to listen to pop music, but her classmates turned her on to Britney Spears and Christina Aguilera. 
In her senior year of high school, while she was singing "Silent Night" in the subway, Gordon was discovered by a rep for MCA Records; soon, she was writing songs for Mary J. Blige and J. Lo.
Her own 2010 dance single, "Dirty Talk," was a hit, though she cringes at its mention. "That was one of a thousand songs I wrote, and most were not like that," she says of the über-commercial track. These days, she's following her 
true passions. "I've had many people tell me, 'You're getting in your own way.' What can I say? 
I'm just a crazy artist."