Zac Efron Gets Dreadlocks, Misses the Cultural Appropriation Memo
He explained the look as being "Just for fun ?."
---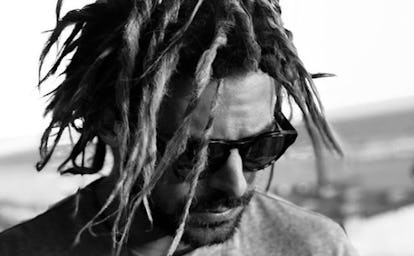 instagram.com/zacefron
Zac Efron, a white man, just got dreadlocks. The actor shared his new hairstyle on Instagram, writing, "Just for fun ?." What he didn't mention was any awareness of the fact that a double standard exists for white people who wear dreadlocks.
It didn't take long for Instagram users to point that out. As one user, named @lindseyglitters, wrote, "There are legit laws that keep black folks with dreads from getting work and you over here talkin bout some 'Just for fun.' "
There's certainly a division between how dreadlocks are perceived for celebrities too. While Efron is having "fun" with his dreadlocks, Zendaya was picked apart by the television host Giuliana Rancic back in 2015 when the actress wore them to the Oscars. Rancic speculated that Zendaya "smells like patchouli oil," which Zendaya thoughtfully responded to in an open note. "There is a fine line between what is funny and disrespectful," Zendaya wrote. "Someone said something about my hair at the Oscars that left me in awe. Not because I was relishing in rave outfit reviews, but because I was hit with ignorant slurs and pure disrespect." She added, "There is already harsh criticism of African American hair in society without the help of ignorant people who choose to judge others based on the curl of their hair."
Rancic later issued a non-apology apology, tweeting, "Dear @Zendaya, I'm sorry I offended you and others. I was referring to a bohemian chic look. Had NOTHING to do with race and NEVER would!!!"
Later that year, the actress Amandla Stenberg broke down cultural appropriation further, explaining, per the Daily Beast, "The line between cultural appropriation and cultural exchange is always going to be blurred but here's the thing: appropriation occurs when a style leads to racist generalizations or stereotypes where it originated but is deemed as high-fashion, cool, or funny when the privileged take it for themselves."
Zac Efron has yet to comment on the look, which has been receiving backlash. Notably, it has a lot less likes than the last new hairstyle he posted: frosted highlights and a perplexing, striped beard with a soul patch.