Zendaya Is a Triple Threat
The young Disney star finds her own way.
---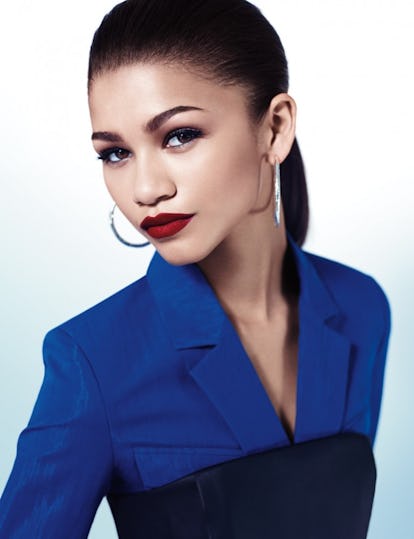 Photography by Catherine Servel Styled by Patrick Mackie
Zendaya Coleman is just 17, but in Disney years, that practically makes her an elder stateswoman. In the three seasons she starred on the hit Disney Channel musical sitcom Shake It Up (which ended its run in October), she also put out a dance-pop album and an advice book for tweens, and she became the youngest ever contestant on Dancing With the Stars. Zendaya, who goes by her first name only, is from Oakland, California, and always dreamed of performing: "I wanted to sing, act, dance—the whole thing." For a teen entertainer, there's no bigger launching pad than Disney, but the downsides are well documented. A few months ago, after Joe Jonas wrote a bruising indictment of his Disney years, "My Life As a Jonas Brother," for New York magazine, Zendaya felt compelled to comment on Twitter: "I admire @joejonas and his honesty…but that's his journey, not mine…don't worry about me #igotthis." "People think there's some weird Disney code we live by," she says. "That's just not true." It's possible that Zendaya is toeing the company line—she's currently starring in a teen-spy pilot (which she also coproduced) for Disney's cable channel, as well as in the Disney Channel original movie Zapped, due out this summer. But her shoot-from-the-hip manner seems anything but rehearsed: "There are so many great things in life; why dwell on negativity?" It's just the sort of advice a beleaguered tween could really use.