MTV Video Music Awards 2022: See Every Red Carpet Look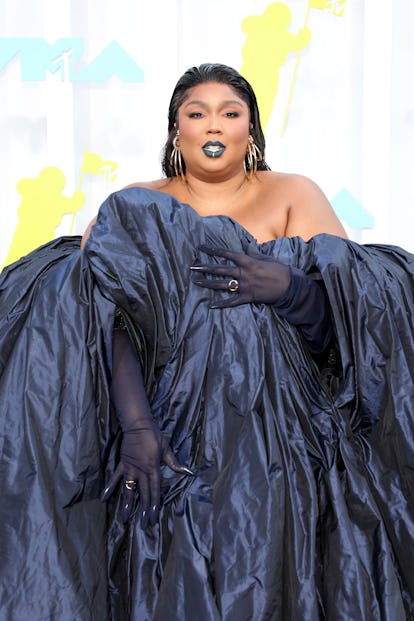 Arturo Holmes/FilmMagic/Getty Images
Allegedly, the MTV Video Music Awards are held to honor the best music videos of the year. In reality, though, the night has become much more about the juicy feuds playing out live, stunts pulled on stage (who can forget Britney with that snake?), and even the pre-show, which gives the main event quite a run for its money. Oh, and that's not even mentioning the iconic fashion that has come out of 38 years of Video Music Awards.
Considering the VMAs aren't technically in the award show canon, many celebrities feel free to take risks on the red carpet—meaning often, the VMA arrivals are some of the best of the year. The VMA red carpet gave birth to Gwyneth Paltrow's red velvet Gucci suit, Madonna's "Boy Toy" look still copied every Halloween almost 40 years later, and J.Lo's all-white Sean Jean crop-top ensemble—just to name a few. And this year has the potential for a red carpet to rival them all. With artists like Doja Cat, Lil Nas X, and Harry Styles nominated, it seems like a given that this year's award show looks will be anything but boring.
You wouldn't want to miss a pop culture moment in the making. Check back here as we track every celebrity who arrives at the 2022 MTV VMAs.