Blackpink's Lisa and Celine Take Their Relationship to the Next Level
Keeping up with the fall 2021 season's fashion stars.
---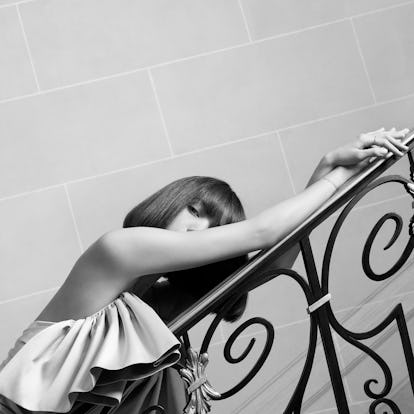 From the very early beginnings of the fall 2021 season, its accompanying campaigns have been making waves. Depending on who you ask, that's for better or for worse; things got heated when Louis Vuitton revealed that it had sourced the house's latest faces, Emma Chamberlain and Charli D'Amelio, from YouTube and TikTok. Meanwhile, Donatella Versace made things official with her muse Dua Lipa (and casually revealed she convinced the pop star to dye her hair red), while Jennifer Lopez put the focus on her relationship with Coach rather than Ben Affleck. As usual, though, the real star so far is Naomi Campbell, who looks confident as ever posing for Calvin Klein's Kith collab sans shirt. See all those star-studded ads, and keep track of those to come, here.
This article was originally published on