The 50 Best Boots to Shop This Fall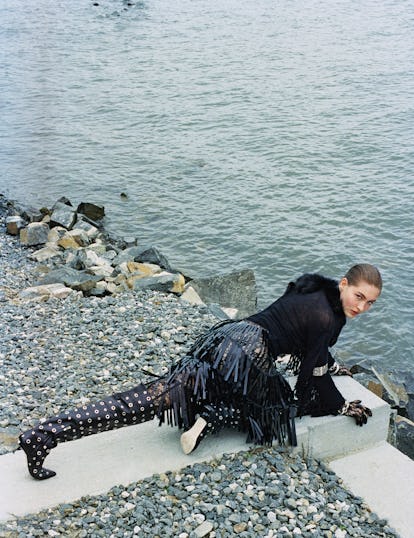 Photograph by Brianna Capozzi; Styled by Elin Svahn.
Can you believe it's officially fall? Even if Mother Nature continues to throw us for a loop, it still feels like the right time for a footwear transition. So we've gathered our 50 favorite new boots that exemplify this season's most prominent trends, ranging from combat boots, sleek mod styles and (the one we just can't seem to buck) even some Western flair. A few of the boldest styles are even modeled by one of W's favorites, Grace Elizabeth here. And if you don't want to trudge through mud in combat boots from Prada, Gucci, Miu Miu or Ann Demeulemeester—though, boy do they look chic!—not to worry, because also included some weather-ready styles (that would look fantastic broken-in). Searching for a bit more panache? Buy into the tartan trend with a pair of yellow Balenciaga boots or try a classic animal print. And what about the knee-high boots sent down the runways of Saint Laurent, Isabel Marant, Chanel, and Salvatore Ferragamo? Take notes and use the "back to school shopping" excuse while you still can.