21 New Fall Pieces To Buy Before Summer Ends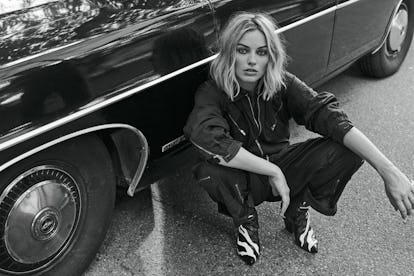 Margot Robbie photographed by Craig McDean for W Magazine, November 2017.
As summer comes to a end, there is no better way to bid adieu to Summer Fridays, beachside get-aways, and bikinis-as-clothing than scouring the new fall collections for key wardrobe updates. Need a new shoe? Go for a bold statement with a burgundy leather mule from The Row or a pop of red from newaccessories label Neous. Ready to break out a fall boot? Better be a cowboy-inspired one from Givenchy. And out with the old saying that you cannot wear white after Labor Day; Isabel Marant has created the perfect white jean for fall, and the chic set's favorite new label, Khaite has the most perfect white shirtdress. Unexpected touches will help you transition from summer's heat to fall's breeze, and CALVIN KLEIN 205W39NYC's Americana skirt, and Chloé's soon-to-be iconic horse print are two collection pieces you'll be swooning over come fall. Here, 21 new pieces for fall to buy now.