Why the South of France is Still a Hot Spot for It Girls, Models, and Musicians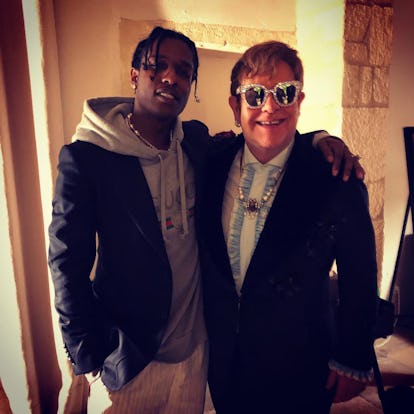 Photo by @eltonjohn.
It's been weeks since the Festival de Cannes had its run, and days since the 2018 Monaco Grand Prix and the Memorial Day weekend trips celebrities took to pose on boats and beaches in the south of France, yet the Mediterranean Midi remains a hot spot. And there's a good reason most celebrities have extended their luxurious stays in various southern French towns—the 2019 resort collections of luxury brands are turning all of France into their own runways. The Provence region is still swarming with models, It girls, and musicians as they attend the various cruise shows near the coast. Some made their way to Alyscamps, a famous ancient Roman cemetery located in Arles that doubled as the site of the Gucci Cruise 2019 show, where Elton John performed for the crowd; others opted to bask in the sun near the medieval Saint-Paul-de-Vence village for Louis Vuitton. There is really nowhere better for a countryside retreat than the south of France, and A$AP Rocky, Bella Hadid, and Emma Stone prove it.