Watch the First Trailer for the Next Margaret Atwood Adaptation to Hit TV, Post-Handmaid's Tale
Alias Grace, an adaptation of Atwood's 1996 historical novel starring Sarah Gadon, arrives on Netflix this fall.
---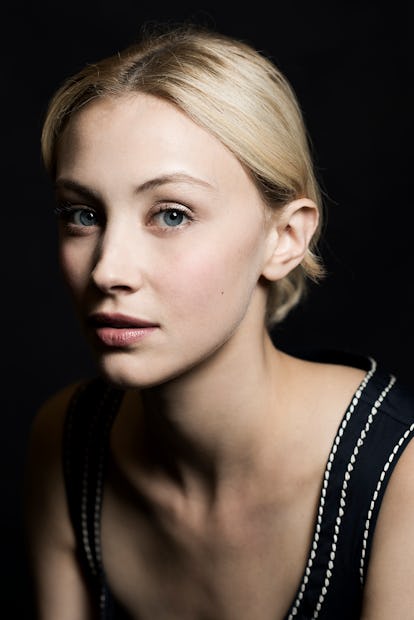 Last week, Hulu earned its first Emmy nomination for a television series for The Handmaid's Tale, its blockbuster adaptation of Margaret Atwood's dystopian 1985 novel of the same name—just one of 13 nominations the series received, including nods for its ensemble cast, writers, and directors. The series, already bound to be a hit with stars like Elisabeth Moss and Samira Wiley, appeared even more prescient than before with the election of Donald Trump.
Now, it looks like Netflix is riding the wave of renewed interest in Atwood's oeuvre with the new limited series Alias Grace, based on Atwood's book of the same title. Announced last summer, the miniseries stars Sarah Gadon as Grace Marks, a servant in 19th-century Canada who was accused, and eventually acquitted of the brutal murder of Thomas Kinnear, played by Paul Gross, and Nancy Montgomery, played by True Blood alumna Anna Paquin—Marks's boss and his housekeeper, respectively. The series' new trailer, which debuted Tuesday, offers the first cohesive look at what we're in for this fall.
"I think of all the things that have been written about me," Gadon narrates in a thick Irish accent (Marks was raised Ulster, Ireland, before she ended up in Upper Canada). A body tumbles down the stairs. "That I am an inhuman female demon, that I am an innocent victim of a blaggard, forced against my will and in danger of my own life." Two men discuss Marks's alleged crimes—is she guilty, or innocent? "That I am cunning and devious. How can I be all of these things at once?" She howls and writhes, bound in a straightjacket, slumped in the corner of a dingy cell. It doesn't offer too much in the way of exposition—but what the trailer lacks in plot, it makes up for in mood, which seems to resemble a noirish hybrid of Downton Abbey's ear for household politics and The Knick's taste for medieval-looking medical solutions.
"Murderess is a strong word to have attached to you. Murderer is merely brutal," Gadon concludes, a line destined to start appearing in a Twitter bio near you: "I'd rather be a murderess than a murderer."
Sarah Gadon and more actors reimagine Drake's "One Dance" at the Toronto Film Festival: