In Pursuit of Looking Ageless: A Top L.A. Skincare Expert Answers All Your Botox Questions
Lisa Goodman, founder of Good Skin Los Angeles, breaks it down.
---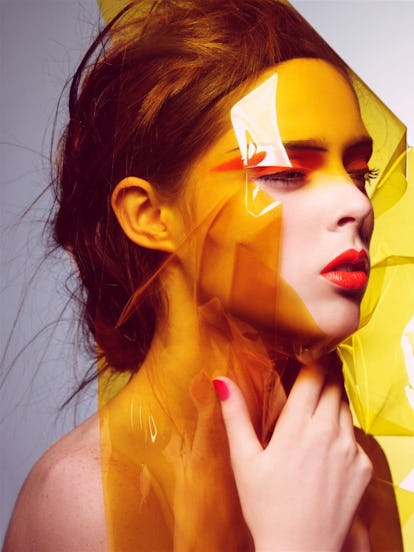 Perhaps now more than ever before, the quest to be ageless is starting younger and younger. Whether it's the result of positively age-defying celebrities like Jennifer Lopez, Halle Berry, and Jennifer Aniston, or Instagram selfie-mania, Botox seems to have become as routine as routine beauty treatments like getting a blowout or facial. The Millennial set is embracing Botox as an important, preventative aging method, while some are even using it to stop sweating, relief for TMJ and lock jaw and more recently, to treat acne and enlarged pores.
Despite how prevalent Botox is these days, there's still plenty of confusion surrounding it. How young is too young? Is it too late to get Botox? Will Botox make you look like Kim Kardashian? For only $100, you can get Botox? Take one look at Reddit threads or the comments section of most beauty sites with a mention of Botox, and you'll find hundreds questions like these looking for answers.
Cue Lisa Goodman, the aging expert and founder of GoodSkin Los Angeles in Brentwood, a European aesthetic, medical anti-aging clinic that prides itself on "the untouched look." Goodman has gained a cult following of beauty editors (since she opened the space in 2015 and first trained under celebrity dermatologist Dr. Ava Shamban) achieving just that—a refreshed face using Botox and other injectables without entirely changing someone's look to the point that they look unrecognizable. Here, Goodman debunks some of the Botox myths floating around, talks about her own experiences with Botox, and explains the most important treatments to do in tandem with Botox.
When did you personally start doing Botox and why did you decide you needed it? What are signs to look out for that are indicators it's a good time?
I first tried it at 23, probably earlier than I needed it, for frown lines, but again, I was in the industry. I first had what I call "real" Botox at 31, which is Botox used to retrain dysfunctional muscles in my neck, and a whole new world opened up for me. That's when I realized Botox was the coolest thing ever. No longer was it just this wrinkle chaser but rather a "personal trainer" that could instantly help slow down aging, better my posture, and overall help me feel better.
How young is too young to start doing Botox?
If someone is getting Botox for a valid medical condition, then age should not be a factor. For example, a child might be suffering from TMJ or hyperhidrosis, which can cause social and psychological issues. Botox is an easy and effective solution for both of these issues.
When is it too late to start doing Botox and have it be effective?
Technically, never. Even if you are getting Botox for wrinkles, it will still help to slow them down. If you are doing it to prevent sagging or improve posture, then technically correcting the proper muscle from dysfunction by using Botox is always a good idea, even if the cosmetic outcome isn't as significant as someone who started earlier in life.
If you are in your early 30s or late 20s, what areas of the face should you focus on with Botox first?
Everyone loves the "age question" but, and I say this all the time, that you can't determine the proper Botox treatment based on age. For example, in our office, because we are using Botox to maintain lift and delay sagging, if I meet a girl in her 20s who has overactive neck muscles and weaker frown muscles, then it would be way more important to Botox the neck at her age. This may similarly be flipped on another client of the same age. The muscles themselves have to be evaluated for aging priority. One big tip in our office though is never Botox the frontalis muscles without Botoxing the compensatory muscles. Ever!
What's the number one myth about Botox?
That it's traveling to your brain and poisoning you. Botox is actually one of the most studied pharmaceuticals in history, with countless studies proving its safety when used correctly.
What are some of the most common questions you get about Botox?
"How can I get Botox, but not look like I've had Botox?"Also, "How long will it last?"
What is the most bizarre question you have ever gotten about Botox?
"Is it just floating in my bloodstream after it goes away?"
What are the most important things to know before you get Botox?
10 Celebrities Who've Quit Botox and Fillers Throughout the Years
First, what are your reasons for doing it? Second, research and find a provider that shares your philosophy and aesthetic. Finally, don't look for a deal–it's about quality.
Speaking of quality, what signs should people be on the lookout for that the Botox they are getting isn't good or safe?
Ask what the dilution is, how many units you are receiving, and check to see that the Botox you are receiving is coming from an actual Botox brand bottle. The only way to understand what you are getting is to ask these questions including dilution. Don't forget that just because 20 units may work on your friend, it does not mean that 20 units will work for you. You may need more or less, but usually more. Anyone who is proud of their ethics should be happy to answer all these questions for you.
Let's talk about Botox and muscle atrophy over time, which is something there seems to be a lot of confusion about.
It does atrophy because Botox, in effect, relaxes the muscle and keeps it from moving as much. This can be a good thing if your provider is using it to stave off sagging.
Can Botox spread and affect other areas of the face?
Technically yes, but it will not spread far. It depends on the provider's dilution. For example, if it is more diluted and more is injected, then it will spread farther. But for the most part, think of the typical spread of Botox as that of the size of a nickel or quarter.
When someone comes to see you for Botox, what else do you suggest to them? Are there other treatments that work well in tandem with Botox?
Lifestyle is very important. We carry digestive enzymes, turmeric, and probiotics, all of which decrease inflammation and lead to a slower rate of aging. Of course, sleeping well, exercising, and a general balanced lifestyle are all important along with a good skincare regimen. But really, the most important thing we do is educate our clients on the five parts of aging: bone, muscle, skin, fat, and fascia. I meet so many clients who get so stuck in treating issues using one method and then they wonder why they either look "funny" or are not getting the results they want. Botox only treats the muscle and that will never leave you looking whole. We encourage every client to rotate through treating different issues and areas, and we make them a priority list-based plan after thoroughly assessing them. What one person needs is never the same as the next. That, in short, is why my job is never boring; I love playing detective to uncover each person's unique sources of aging are and what will affect them later in life.
What other skincare treatments do you on yourself regularly?
It is scientifically recommended to have six clinical skin treatments per year. I personally deal with thick skin but am prone to pores and bumpiness, so I do a rotation of medical grade peels, Nappage, which is a deeper microneedle, with PRP, fractionated erbium laser with PRP, Botox facials, and regular facials for clarity.
Related: On the 15th Anniversary of Botox, an Appreciation of How It's Changed Everyone
The Beauty Secrets of Supermodels