Breaking Kris Jenner's Privacy Policy Will Absolutely Result in a Lawsuit
Don't mess with mama Kris.
---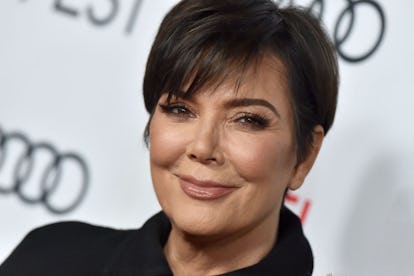 Axelle/Bauer-Griffin/Getty Images
Family is everything to the Kardashians, and Kris Jenner will do everything to protect her clan, as evident from her take-no-prisoners attitude toward their employees.
In an interview with the Huffington Post, Kris Jenner revealed exactly what it takes to become her assistant. Not only does the job entail a nonstop 24-hour on-call workday and a creative brain, but Jenner also demands total discretion.
In January, Kylie Jenner called her momager about an employee who allegedly took unauthorized photos of the then-pregnant reality star. While Jenner did give birth to her daughter Stormi Webster the following month, she had yet to announce her pregnancy at the time, and any images taken inside of her home could have blown her cover.
The Kardashian matriarch does not take such transgressions lightly. "We obviously will spare no expense to hold somebody accountable if that happens on our team," Jenner said when asked about the infraction.
Even if the offender doesn't have a big savings account, Jenner isn't afraid to break his or her bank. If you are on the Kardashian payroll, any major privacy violation is punishable by lawsuit, according to the mogul. "I don't care how much money somebody might have―if they have nothing," Jenner said. "Some people think, 'Oh, I don't have any money, and they're not going to sue me.' Well, we'll take payments," she went on. "We'll garner those wages for, you know, the next 10 years."
Some might question Jenner's propensity to protect her family's privacy when every Kardashian and Jenner posts personal updates to social media on a daily basis, but that is all a part of a larger strategic framework to keep some things—like a private pregnancy or a planned business announcement—a secret.
Related: Kris Jenner Hacked Kylie Cosmetics's Instagram Page in Honor of Mother's Day Collaboration