Grace Kelly's Granddaughter Charlotte Casiraghi Gives Birth
2018: The Year of Royal Babies.
---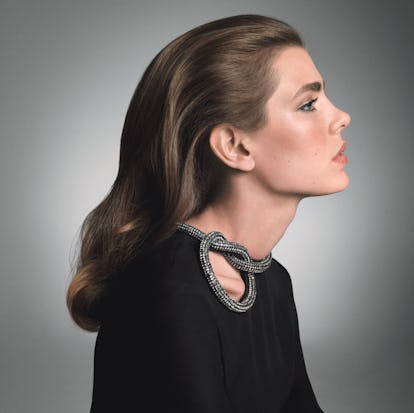 Twenty eighteen may as well be remembered as the year of royal babies. The Monaco monarchy has already welcomed two, and that number just went up with another one of the late Grace Kelly's great-grandchildren. The movie star turned royal's granddaughter Charlotte Casiraghi has just welcomed a baby boy with her fiancé, Dimitri Rassam.
The W cover star and Gucci muse fittingly delivered at the Princess Grace Hospital. The baby is her second child—she gave birth four years ago to another son, Raphaël , when she was in a relationship with the comedian Gad Elmaleh—and the father's second child as well. Casiraghi and Rassam's first child together, whose name has not yet been announced, has two siblings, as Rassam had a daughter seven years ago with the model Masha Novoselova.
The baby, weighing 7 lbs. and 2 oz., according to People, will also have a handful of cousins to hang with. Casiraghi's mother, Princess Caroline, now has a total of seven grandchildren.
Interestingly, the baby will be the first of Casiraghi's children eligible for the crown, as she was never married to her ex, Elmaleh. Per royal criteria in Monaco, a child's parents have to be married for it to have a place in line for the throne. Since Casiraghi and Rassam are planning on wedding, perhaps as early as spring 2019, as a source tells People, the baby will then be 11th in line for the crown.
According to the same source, Casiraghi and Rassam are considering two weddings—which is apparently all the rage these days (just ask Justin Bieber and Hailey Baldwin). They reportedly want a civil ceremony, as well as a splashy royal one with the whole extended family, which could happen at the vineyard and estate of Rassam's mother, Carole Bouquet, in Pantelleria, Italy. "Charlotte's very happy," the source says. "Dimitri's a very nice guy and they've actually known each other for a while. It's been a remote friendship of many years."
With their newborn, the English monarchy's Prince Louis, and Meghan Markle and Prince Harry's child on the way, the list of royal babies to keep track of is growing by the month.