Chris Hemsworth on How Being One of the Highest Paid Actors in Hollywood Is Affecting His Family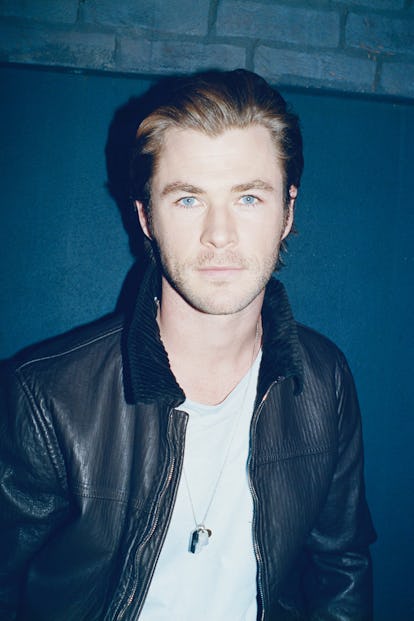 JUERGEN TELLER
Chris Hemsworth is not only the physical embodiment of Marvel's Thor, the god of thunder, a frontrunner in the celebrity Chris ranking, and one of the highest paid actors in Hollywood, he's also a concerned, doting father of three young children.
The actor revealed in an interview with GQ Australia that his big Hollywood paychecks, however, do not always sit right with him as they pertain to his family. Hemsworth is a staple in the Avengers franchise, as well as Snow White and the Huntsman, which brought in $31.5 million in 2017. That massive amount of income even landed the actor on the Forbes list of highest paid actors for that year. Still, Hemsworth admitted that, with regard to the money, "I feel gross about it."
"I remember saving up for a surfboard when I was younger," he explained in his GQ Australia interview. "The surfboard was 600 bucks, and I saved up for a whole year with Dad's help. I didn't even want to surf on it for fear of damaging it. It taught me so many lessons about appreciation and working hard for something."
That memory of saving up for a big-ticket item and treating the object with respect is a feeling the actor said he wishes to pass on to his children. "When I think about my kids, I don't want them to miss that joy. Elsa [Pataky, his wife] and I talk a lot about how we instill that same appreciation and respect for things," Hemsworth said.
"I don't want them to feel like they're privileged in any way," he said, even though, by the very nature of their father's status as one of Hollywood's highest paid actors and the perks that they are afforded due to his profession, Hemsworth's children will live a privileged lifestyle. The actor admitted he is afraid of how their actions may be influenced by the amount of money their parents earn. "The fact that we have money and their parents are famous, that somehow they're special, that scares me because we grew up with no money," he said, recalling his upbringing in Australia with his brothers Liam and Luke.
Hemsworth also admitted that he thinks his concern for raising his children may have even cost him some roles in the past. "There are times when I've thought, Wow, because having kids is more important to me, some of my roles have suffered. There're definitely a couple of films I could've put way more energy into but I was like, 'No, I'd rather be with my kids,' " he told the magazine.
Related: Dakota Johnson Got Distracted by Chris Hemsworth's Abs While Working With Him Because She Is Just Human