Demi Lovato is Reportedly Stable After Apparent Overdose
Her condition is unknown.
---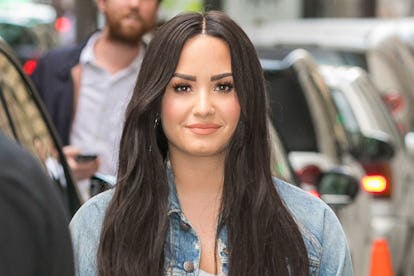 Marc Piasecki/Getty Images
Demi Lovato is reportedly in the hospital because of an alleged overdose. On Tuesday, TMZ reported, the singer was rushed from a home in Hollywood Hills to a hospital in Los Angeles, where she is currently being treated. TMZ reported that the news came from "law enforcement" and states that her condition is currently unknown. US Weekly also confirmed the news via LAPD officer Ray Brown who told the publication that authorities "responded to a home in Hollywood at 11:37 a.m. local time."
Lovato celebrated six years of sobriety this March. "So grateful for another year of joy, health and happiness. It IS possible. ??," she wrote on Twitter at the time. Then, in June, she released a song called "Sober" in which she appeared to refer to a relapse. "Momma, I'm so sorry/ I'm not sober anymore/ Daddy, please forgive me/ For the drinks spilled on the floor," she sang in the song, adding "My truth" on Twitter.
In the majority of cases, the affects of an opioid overdose can be immediately reversed with the drug Naloxone if administered in time, though it's unknown what kind of treatment Lovato is receiving.
Update: According to People, Lovato is alive and "stable" following the incident. TMZ reports that Lovato was found unconscious at home and revived with Naloxone, also known by the brand name Narcan, before being taken to the hospital.
Though the drag has proven controversial to some, Naloxone reverses the affects of a narcotics overdose in over 90 percent of cases. In many states it is available over the counter with out a prescription, and in some cases it can be obtained for free. Many local governments and non-profits offers training on how to use the drug and encourage those who use narcotics or their friends and family members to carry the drug on them at all times.
Update 2: TMZ has now walked back its claims that the substance Lovato appears to have overdosed was heroin.
A spokesperson for the singer has also released a statement to NBC News.
Related: Demi Lovato Opens Up About Being Single and Addressing Her Addictions In Her New Album