Drake, General Good Guy, Threatened a Fan Who Was Groping Women at His Sydney Show
"If you don't stop touching girls, I'm gonna come out there and f–-k you up."
---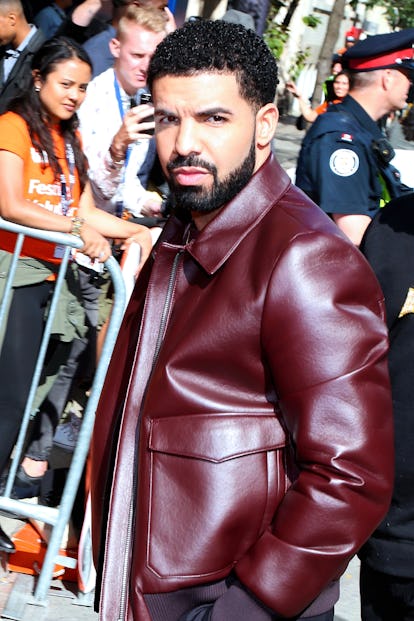 Isaiah Trickey/FilmMagic
For many women, sexual violence, such as groping, can be an ugly reality of attending concerts. But, at least at his own shows, Drake is doing his best to minimize that. At a recent performance at Sydney's Marquee nightclub, the actor-turned-rapper-turned-actor went as far as to stop a show when he saw women being groped by one fan and then proceeded to issue a severe warning. "If you don't stop touching girls, I'm gonna come out there and f–-k you up," the rapper told the perpetrator before repeating himself. "If you don't stop putting your hands on girls, I'm gonna come out there and f–-k your a–- up." Drizzy's firm stance against sexual misconduct was welcomed by the audience, who began cheering at his words.
Of course, it's also appreciated by those who weren't in attendance, but got to see a video clip of the moment, thanks to one attendee who shared it on Instagram along with the note, "I got this close to Drake threatening to jump into the crowd to start a fight with a guy groping a woman in the audience. Violence against women, 6 God says no. #heropapi #protecterofthepeople #6god #legend."
At a time when the systematic sexism and misogyny of the entertainment industry is finally being exposed, Drake's words matter. It's not commonplace for male entertainers to address sexual harassment and assault that occurs at their shows, although it should be. Hopefully, more of his peers will follow suit.
This isn't the first time Drake has cemented his place as an ally to women, albeit on a different scale. Earlier this month it was revealed that Drake has been preparing for years to lavish his future wife. Part of that includes gifting her with his extensive Hermès Birkin bag collection. "There's very few things in this world, tangible things anyway, that hold their value and sort of appreciate as the years go on, so it was one of those things that I started collecting as well for the woman I end up with one day," he said of it in a recent interviewer with The Hollywood Reporter. "So I have a fairly vast collection of Hermès to offer somebody at some point in life." Consider both of these recent moves additions to his ever-growing mitzvah board.
Related: Meet Drake's A-Team: His Trainer and Choreographer Speak Out
Drake's "Controlla": A Dramatic Reading by Bryce Dallas Howard, Chadwick Boseman, and More