Ed Westwick Cut From BBC Drama Ordeal by Innocence After Sexual Assault Allegations
In the wake of sexual assault allegations against the actor.
---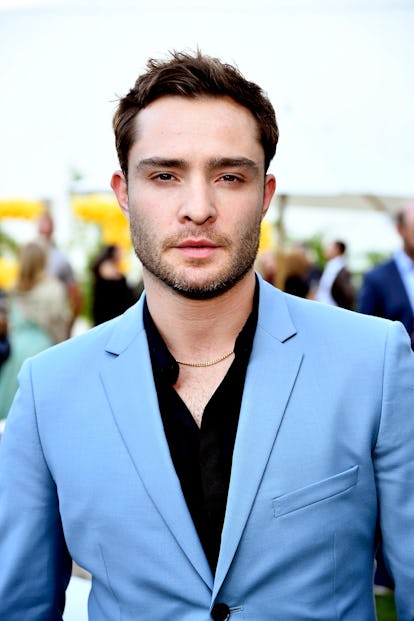 Frazer Harrison/BAFTA LA/Getty Images for BAFTA LA
After allegations of sexual assault from multiple women, Ed Westwick is now facing real consequences. The actor has been cut from an upcoming BBC One special he has already filmed, Variety reports. Dubbed Ordeal by Innocence, the Agatha Christie adaptation finished filming in September and was originally slated to debut as part of the channel's holiday programming on December 26. BBC, however, pulled it off the lineup a month after Westwick was initially accused of rape by actress Kristina Cohen.
Cohen went public with her story on Facebook in early November, writing that after she had fallen asleep in Westwick's guest room, she "was woken up abruptly by Ed on top of [her], his fingers entering [her] body." "I told him to stop, but he was strong," she wrote. "I fought him off as hard as I could but he grabbed my face in his hands, shaking me, telling me he wanted to f— me. I was paralyzed, terrified. I couldn't speak, I could no longer move. He held me down and raped me." Westwick issued a statement shortly after on Twitter, saying, "I do not know this woman. I have never forced myself in any manner, on any woman. I certainly have never committed rape." The Los Angeles Police Department is currently investigating the allegations.
Westwick has also been accused of sexual assault by actress Aurélie Wynn, who says Westwick also held her down against her will and assaulted her in his home, and creative producer Rachel Eck, who told Buzzfeed Westwick "aggressively groped" her breasts.
Like Kevin Spacey, who has been accused of sexual assault by multiple men, Westwick is not only being cut out of his recent project, he's also being replaced. Just as Christopher Plummer took over Spacey's role in All the Money in the World, the actor Christian Cooke will be stepping in for Westwick as BBC One reshoots the three-part series, according to Variety.
Westwick has yet to comment on being cut. However, he did issue another statement in November on Twitter, writing, "It is disheartening and sad to me that as a result of two unverified and provably untrue social media claims, there are some in this environment who could ever conclude I have had anything to do with such vile and horrific conduct. I have absolutely not, and I am cooperating with the authorities so that they can clear my name as soon as possible." If recent history is anything to go by, this story will continue to unfold.