Emma Stone's Stylist Shares the Best Pieces to Shop In the New Year
Petra Flannery, the woman behind Emma Stone and Reese Witherspoon's style, shares her style must haves.
---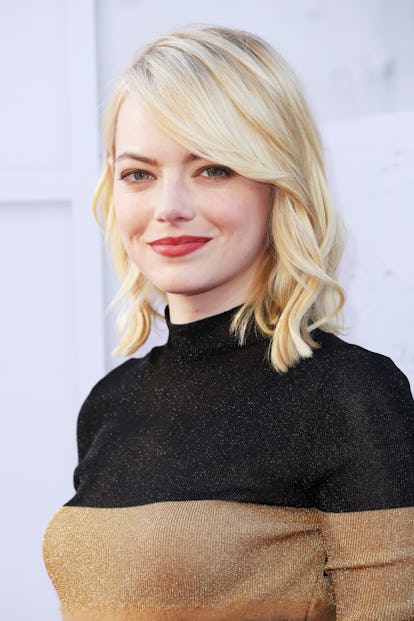 Getty.
What do Emma Stone and Reese Witherspoon have in common? Besides their Oscars, the two Hollywood leading ladies both seek red-carpet guidance from celebrity stylist, Petra Flannery, whose work has landed the two on best dressed lists time after time. The former model agent turned celebrity stylist is no rookie when it comes to award season. With other big name like Claire Danes, Amy Adams, and Zoe Saldana on her roster, Flannery is going to have a busy start to the new year. However, no matter how busy, it's important to always put your best foot forward and Petra has given W a few tips on how to look best for jumping into 2018.
Describe your style in three words: Classic but modern.
Daily uniform: The Row sweater, Loewe jeans, Chanel slides.
Favorite stores in Los Angeles: RTH, Barneys, Maxfield.
Favorite stores in New York: Bergdorf Goodman, The Row.
Biggest trends to try in 2018: Color. I'm loving pastels especially. Also, satin fabrics.
New brands to work with in 2018: A.W.A.K.E.
Favorite brands to work with the past year: Louis Vuitton and Tom Ford.
Favorite look you styled this past year: Emma Stone in Givenchy at the Academy Awards.
Style icons: Lauren Hutton, Diana Ross.
Last purchase: Saint Laurent black and red heart pumps.
Something you always travel with: Slip silk eye mask and rose balm by Terry.
Favorite accessory you own: Neil Lane diamond star earrings, which were an anniversary gift.
Most prized possession in your closet: My mom's vintage YSL wedding dress.
Favorite street style piece: Celine eyewear and anything Balenciaga
Cozy fire-side read: "The Riviera Set" by Mary S. Lovell
Recent film you loved: The Shape of Water
Favorite museum: De Young Museum in San Francisco and Musée Des Arts Décoratifs in Paris.
Related: Gigi Hadid's Stylist Breaks Down the Supermodel's Best Looks of 2017
Ring in The New Year By Popping Bottles With Your Favorite Celebs