Fashion Designers Like to Party
In case you missed them, here are the top parties of the week
---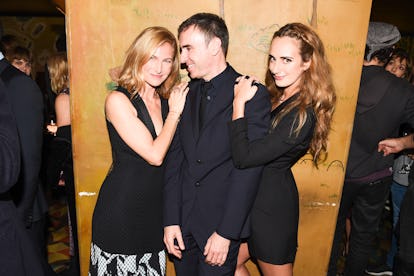 The Fashionable Way to Spend Halloween In case you missed them, here are the weekend's best Halloween parties.
Orlando Bloom, Lily Collins, and Chris Martin Opt Out of Halloween For the British Academy Britannia Awards.
Gifts for Freida Pinto, Lola Kirke, and Zosia Mamet At a dinner hosted by Kate Spade.
Triple Toast for CFDA / Vogue Fashion Fund Winners Paul Andrew, Eva Fehren and Ryan Roche, the winners and runners-up of last year's CFDA / Vogue Fashion Fund, threw a party for the new class.
A Private Tour of MOCA With W Magazine To see "The Art of Our Time" collection.
Raf Simons Makes an Appearance At the annual Guggenheim International Gala.
Under the Rainbow The SculptureCenter takes over Rainbow Room for annual gala.
Art on Your Sleeve Farfetch celebrates the 50th anniversary of Wear LACMA.
James Bond Looks Great in a Turtleneck Helen Mirren, Patti Smith, and Alan Cumming party for Spectre.
Raf Simons: The Luckiest Guy in the Upper East Side The designer is doing just dandy after Dior.