Game Of Thrones Prequel Casts Josh Whitehouse — Here's Everything Else to Know About the Upcoming Series
Here's everything to know about the upcoming series.
---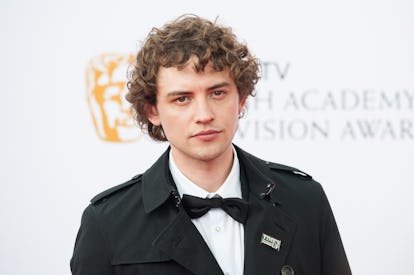 Wiktor Szymanowicz / Barcroft Media via Getty Images
The Game of Thrones prequel doesn't start filming until next year but more and more details are emerging by the day. Yesterday it was revealed that Naomi Watts would be starring as the female lead in the series and today we now know her male counterpart: Burberry it boy Josh Whitehouse will be joining the cast.
It's not yet known what kind of role Whitehouse will be playing, but it will be a big one, as Deadline revealed today. Neither Whitehouse nor Watts were in the original HBO hit program, but that is the point.
The Game of Thrones prequel will be set 8,000 years before Emilia Clarke, Kit Harrington, Sophie Turner and their peers' characters would have existed. Per HBO's description of the series, "Taking place thousands of years before the events of Game of Thrones, the series chronicles the world's descent from the golden Age of Heroes into its darkest hour. And only one thing is for sure: From the horrifying secrets of Westeros' history to the true origin of the white walkers, the mysteries of the East, to the Starks of legend… it's not the story we think we know."
What we do know is that Watts will be playing a "charismatic socialite hiding a dark secret" and the series' title is The Long Night, as creator George R.R. Martin confirmed on Twitter. "Casting is now underway for THE LONG NIGHT, the first of the GAME OF THRONES successor series to ordered to film," he tweeted. "HBO has just announced the first cast member: NAOMI WATTS is coming on board as one of our stars."
One thing Whitehouse doesn't have to worry about is his hair, as he revealed to W that he keeps his locks grown-out in case any roles (like this one) pop up. "Usually, I just let my hair grow until my next job," he said. "That way you always give your employer the choice of long or short."
Together Watts and Whitehouse will be leading the ensemble cast, as HBO has described it."There are very strong female characters but it's an ensemble, there are men and women," HBO President of programming Casey Bloys told Deadline in July. "Jane is a very good writer, we don't want to limit her to writing female leads. There are a lot of very complicated leads in (the pilot)… It's a very different setting, a very different time in Westeros, It will feel different but still Game of Thrones." We wouldn't expect anything less.