George Clooney, the World's Highest-Paid Actor of 2018, Didn't Even Act This Year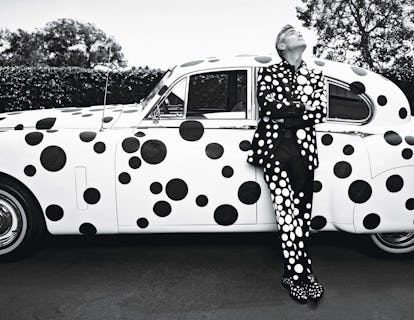 Consider this one more piece of evidence suggesting how irrelevant highest-paid actor lists are: George Clooney topped this year's Forbes list without even starring in one project, even more notable considering he didn't even place in the top 10 last year.
Clooney took home $239 million in 2018 all thanks to the sale of his Casamigos Tequila company last year, which reportedly went for $1 billion. It also helps that Clooney was paid by Nespresso for a few ads, and his production company, Smokehouse, was responsible for one of the year's top-grossing movies, Ocean's 8. To put Clooney's massive year into perspective, he made more than all of the highest-paid actresses on this year's top 10 Forbes list combined.
The most staggering comparison, though, is how much all of the top 10 highest-paid actors made versus the highest-paid actresses. Clooney, along with the second-highest-paid actor, Dwayne 'The Rock" Johnson, Robert Downey Jr., Chris Hemsworth, Jackie Chan, and more, took home $748.5 million. Meanwhile, Scarlett Johansson, who was the top-paid actress, made $40.5 million, along with Angelina Jolie, Jennifer Aniston, Jennifer Lawrence, and more profited $186 million. That means that the highest-paid male actors made four times as much as their female counterparts.
It's all the more confounding when you take into consideration the fact that Clooney, the most profitable of all, spent his year mostly out of the spotlight. This summer he has been recuperating from a motorcycle accident in Italy. He has also been focusing on activism, as he and his wife, Amal Clooney, donated $100,000 toward immigrant children, in the wake of the U.S. government policy that rips apart children from their parents at the U.S.-Mexico border. The power couple also gave $500,000 to this year's March for Our Lives, which raised awareness for gun violence following the Marjory Stoneman Douglas High School shooting in Parkland, Florida. "Amal and I are 100 [percent] behind you and will be marching in D.C. on the 24th, but we both feel very strongly that this is your march," he explained at the time. Your moment. Young people are taking it to the adults and that has been your most effective tool." At least Clooney is using his platform—and spot on the highest-paid actor list—for good.