Givenchy is Promoting Its Upcoming Fashion Show with "Wanted" Posters for Cute Cats
Ahead of making her debut at the storied French house, Claire Waight Keller is getting crafty.
---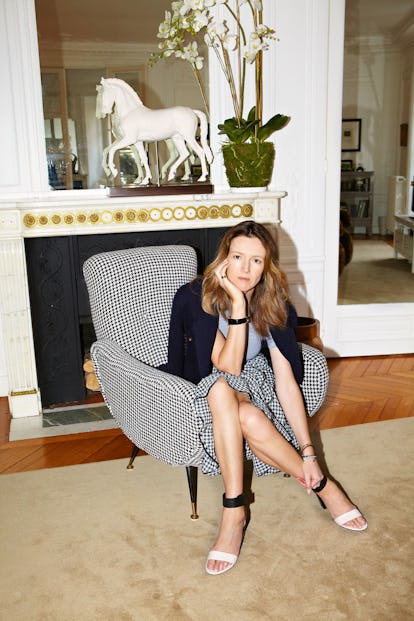 Earlier this year, Chloé alum Claire Waight Keller succeeded Riccardo Tisci at Givenchy, the storied French house that he revived to a level of prominence not seen since the day of Hubert de Givenchy himself, thanks in part to his high profile friendships with everyone from Kim Kardashian and Beyoncé to Marina Abramović and Pedro Almódovar.
While Tisci is now unwinding—he threw a lavish party for Vogue Italia to bookend Milan Fashion Week—Keller, who herself did wonders for Chloé, is hard at work on her debut for Givenchy. As it turns out, she was also in Milan recently.
In fact,Keller was also in New York, London, and Paris. Those four locations aren't just pit stops ofn the Fashion Month marathon, but also the cities where Givenchy has opted to open up its doors to the public by inviting a few lucky winners to be a part of the crowd taking in Keller's debut—and extending that invitation in what's already proven to be a very clever way.
Keller's first-ever campaign for the house, which came out this summer, made the case that cats will be next season's hottest accessory. It's no surprise, then, that the invites to her first-ever show are in fact "Wanted" posters prominently featuring an image of a black cat. Other than the house's logo and its Givenchy collar, they don't even mention Givenchy by name.
The posters, which have been pinned to trees, pasted inside phone booths, and stuck to the windows of pâtisseries, do however offer some information about cats like Purrkins, a cat who has short black hair and green eyes, and is apparently impassive, mysterious, and playful. He's also "hidden in Paris," but luckily enough, the tear-off tags tell you exactly when and how to find him: by entering Givenchy's "Wanted" contest for the chance to attend Keller's first show.
Tens of thousands have already entered, and even more since the house has also begun posting the invites on its Instagram, though unfortunately only three will make the cut. By the sound of it, though, this isn't the only trick Keller has up her sleeve. The designer isn't planning to bring back couture, for both men and women, for the first time in five years, but to drop monthly capsule collections online, not unlike Supreme.
There's of course no telling what those will look like just yet; for now, all we know about Keller's direction with the house is her fascination with cats. Perhaps the latter is a rite of passage in leaving Chloé—since leaving the house in the '90s, Karl Lagerfeld, for one, has become so obsessed with his feline Choupette, he's succeeded in turning her into a multi-millionaire.
How the Fashion Set Lives: Go Inside the Homes of Marc Jacobs, Claire Waight Keller, and More
Related: Next Season's Hottest Accessory Is a Cat, According to Givenchy
Adam Driver Loves His Dog More than Anything: