Good Time Trailer: Robert Pattinson Arrives as an Actor to Take Seriously
Robert Pattinson almost won the best actor award at Cannes, but his film Good Time will finally get the world to take him seriously.
---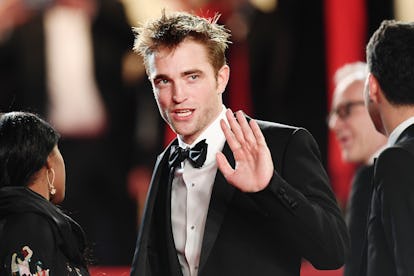 Matthias Nareyek
Between them, Robert Pattinson and Kristen Stewart racked up nine Razzie awards for their work on the Twilight saga, and even though they've since split they've both taken a similar paths to redemption: indie cinema and the festival circuit. Stewart is already an arthouse darling thanks to her work in films like Personal Shopper and Certain Women (to the point we've openly wondered why even more don't take her more seriously as an actress), and now it's Pattinson's turn.
His vehicle to certain critical redemption: The Safdie brother's Cannes Film Festival hit Good Time.
Don't get us wrong, Pattinson's post-Twilight work has been admirable. His work with David Cronenberg on films like Cosmopolis has been interesting, and he's done absolutely fine supporting or ensemble turns in critically adored films like The Rover, The Lost City of Z and The Childhood of a Leader. But a truly breakout role that makes the world at large sit up and say, "Sorry sir for ever doubting your ability" has so far alluded him.
Good Time may very well be that for him. He was hotly tipped as a contender for Best Actor at Cannes. While he ultimately lost out to Joaquin Phoenix (for You Were Never Really Here), that doesn't erase the critical goodwill he racked up. Variety calls the performance a "career high," The Guardian lauds declared it "a strong, charismatic performance," The Hollywood Reporter said it's "arguably his most commanding performance to date." Vanity Fair puts it bluntly: "Robert Pattinson pulls a Kristen Stewart." The film itself holds a solid 94 percent freshness rating on Rotten Tomatoes, and just about everyone agrees Pattinson is great.
So what's it about? The British-born Pattinson puts on a strong Queens accent to play Constantine "Connie" Nikas, a petty criminal who tries to get his developmentally disabled brother out of jail after a botched bank robbery. Pattinson himself has called it a, "really hardcore kind of Queens, New York, mentally damaged psychopath, bank robbery movie." It's the third feature film from brothers Joshua and Ben Safdie, and features a bleak electronic soundtrack by experimental artist Oneohtrix Point Never (which ended up winning the best soundtrack award at Cannes).
Oh, right, and for some reason that is not entirely clear in the trailer, Pattinson sports both brunette scraggly hair and a beard at some points and then an even more maladroit bleached blond number at other points.
You'll find out when the film hits theaters on August 11th. Then mark your calendars for August 12th, the day everyone agrees to start taking Pattinson seriously as an actor.
Related: FKA Twigs and Robert Pattinson Make It a Date
See What's Trending in W Video:
Robert Pattinson and FKA Twigs. Photo by Getty Images.
Grace Jones. Photo by Getty Images.
Bip Ling. Photo by Getty Images.
Henry Holland. Photo by Getty Images.
Amber Atherton. Photo by Getty Images.
Harriet Verney. Photo by Getty Images.
Phoebe Collings-James. Photo by Getty Images.
Tessa Kuragi. Photo by Getty Images.
Aimee Phillips. Photo by Getty Images.