Hailey Baldwin Makes Legal Claim to the Name "Hailey Bieber"
They're, like, really married.
---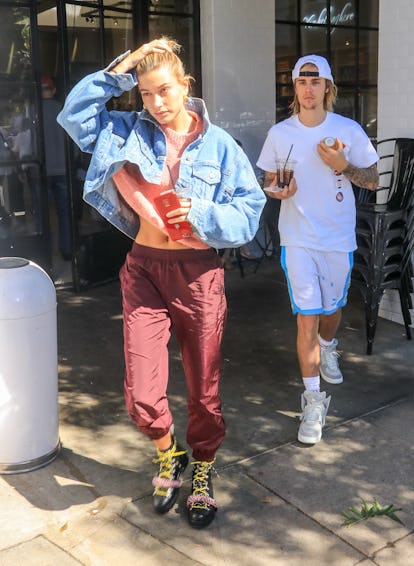 BG015/Bauer-Griffin
It's official (again).
Just after it was confirmed by a fan earlier this week that Hailey Baldwin and Justin Bieber were married, it seems that Baldwin is ready to make her name change official—for professional purposes. The Blast reported that Baldwin isn't wasting any time in becoming Mrs. Bieber for work. On October 10, she filed to register as "Hailey Bieber" and with another trademark, HRB3, for a clothing line.
While it remains unclear whether Baldwin will continue to use her maiden name for professional purposes, she's still going by Hailey Baldwin across social media platforms. Although the couple are legally married, there still hasn't been a wedding. According to TMZ, which additionally confirmed the news, the couple plan to wed with their close ones in attendance in upstate New York or Canada in the "next few months."
Baldwin and Bieber sure seem to be making their wedding last forever, even when it hasn't happened yet—at least to the public. But that doesn't mean we aren't excited for all of the wedding photos that are to come later this year or in 2019.
Related: Justin Bieber and Hailey Baldwin Dropped $5 Million on a Sprawling Farmhouse in Canada and the Photos Are Unreal