Halle Berry Discusses What It Was Like to Be Malia Obama's Boss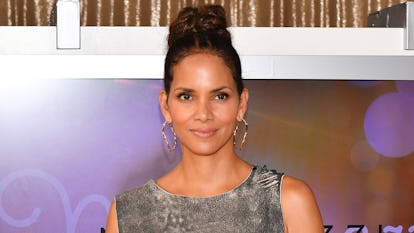 Dia Dipasupil/Getty Images
In case you had any doubts that Malia Obama was winning at her post–White House gap year, she just won praise for being a top-notch intern from none other than Halle Berry.
The 19-year-old worked as a production assistant on Berry's sci-fi show, Extant, and the actress appeared on Watch What Happens Live! to chat with Andy Cohen about what it was like to have the former First Daughter working on set.
"It was kind of wild," Berry admitted. "She was fantastic, she was amazing. She is such a smart, beautiful young woman. Look at who her mother and her father are, so duh! It was amazing."
Of course, this was not Malia's first time at the PA rodeo nor her first experience having a famous boss: She's also worked for Lena Dunham on the set of Girls, and as an intern for Harvey Weinstein.
As much as she loved working with Malia, Halle admits that it felt a little strange to treat her like any other PA who hadn't spent their formative years living in the White House. "Everybody couldn't really see her as a PA, although she tried and tried to be one," she explained. "We just couldn't really see her as one, but to her credit, she tried very hard to be one."
Even so, Malia didn't demand any special treatment and took her duties very seriously. "She was down to do whatever a PA is asked to do, and I had wild respect for her for that," Berry said. But instead of asking Malia to get her coffee (or steak-and-fries), Berry joked that she preferred to ask this particular PA for far more important favors, like, "Can we call your dad or your mom?"
Related: Michelle Obama Is Also Doing Her Gap Year Right: Answering to No One, Living Her Fashion Truth
Halle Berry Presents a Dramatic Interpretation of Britney Spears's "Oops, I Did It Again":