Now That Harvey Weinstein's NDAs Have Been Voided, Who Else Will Speak Out ?
The Weinstein Company's filing for bankruptcy has also relinquished his victims and associates from imposed silence.
---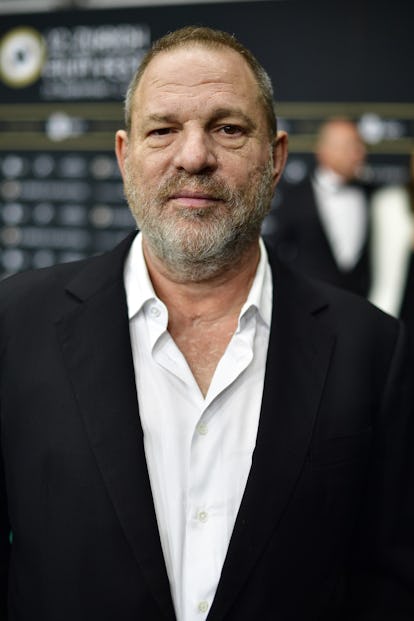 Alexander Koerner/Getty Images
Six months ago, the first of what's since become dozens of women came forward with stories of abuse at the hands of Harvey Weinstein, including the likes of Angelina Jolie, Salma Hayek, and Gwyneth Paltrow. Finally, on Monday night, the Weinstein Company, the film studio that Weinstein cofounded with his brother Bob, who's also been accused of collusion and abuse, officially filed for bankruptcy.
All things considered, the company, which the Weinsteins started after leaving the other studio they co-founded, Miramax Films, had a long lifetime after the scandal broke. Since Weinstein was fired as chief executive back in October, the Weinstein Company has been pretty much dead; despite some talk of attempting to rebrand the studio without Harvey, a slew of canceled or sold projects and a growing debt has led to the inevitability of the filing for bankruptcy. That Chapter 11 filing—which shows that T.W.C. currently has less than $500,000 in cash and $345 million in debt—brings with it the release of anyone "who suffered or witnessed any form of sexual misconduct by Harvey Weinstein" from the Weinstein Co.'s nondisclosure agreements. The move was advocated for by the New York State Attorney General, who is investigating wrongdoing at T.W.C.; these are of course the NDAs that Weinstein manipulated to extremely restrictive degrees to prevent those closest to him from coming forward about his behavior. That goes for the actresses whom Weinstein may have abused; the directors, producers, and other crew members who knew about the abuse and didn't speak up; and also, importantly, Weinstein's former employees and assistants, all of whom he had sign an NDA that prohibited them from sharing any information about both Weinstein brothers and their "family members, friends and/or business associates" without their written consent.
"I Will Not Be Silent": Hollywood's Biggest Names Pledge to Speak Their Minds:
Sure, one of Hollywood's legendary moguls would understandably want some protection when it comes to his and his company's privacy. But judging from the stories told by his former assistants who've already dared to speak out—not to mention the army of spies he employed to keep things quiet—Weinstein seems to have not only manipulated the NDAs to keep them from reporting his behavior, but also to force them into being complicit.
In what should come as no surprise, particularly since Paltrow went as far as calling Weinstein's lie that he had slept with her as an "assault weapon" to coerce particularly vulnerable budding actresses, some of the most vulnerable have proven to be Weinstein's underling assistants. They were reportedly forced to put together "bibles" on how to facilitate Weinstein's sexual demands, with guides ranging from how to deal with Weinstein's wife, Georgina Chapman—for example, by saying he was "in a meeting" when she called—to how to procure his penile injections for erectile dysfunction. Weinstein even reportedly gave one of his assistants a bonus for keeping a supply of and delivering him the medication, at times to the hotels where he met with women whom he presumably then assaulted.
That's not the only story from one of Weinstein's former employees, who were also reportedly barred from seeing therapists. Sandeep Rehal, then 28, reportedly had to use his corporate card to rent Weinstein a furnished apartment and stock it with lingerie, flowers, two bathrobes, and extra clothes. Two of his assistants also claimed that as recently as 2015, they also had to escort Weinstein to sex addiction therapy.
Zelda Perkins, one of Weinstein's assistants in the '90s, gave a televised interview to the BBC in December about how Weinstein attempted to rape her coworker in the late '90s. After she confronted him to no avail and soon resigned from the company, Perkins expected to take the matter to court before his legal team made it clear that the word of two women who were under 25 was not going to stand a chance against Weinstein and the Miramax Film Corp. (and, essentially, the Disney Co. itself). Ultimately, they settled at paying Perkins $170,000 for her silence, which she broke nearly two decades later to tell these stories, and to allege that Weinstein's "best get-out-of-jail card" which "he used quite a lot" was to swear on the life of his wife and children that nothing at all had happened.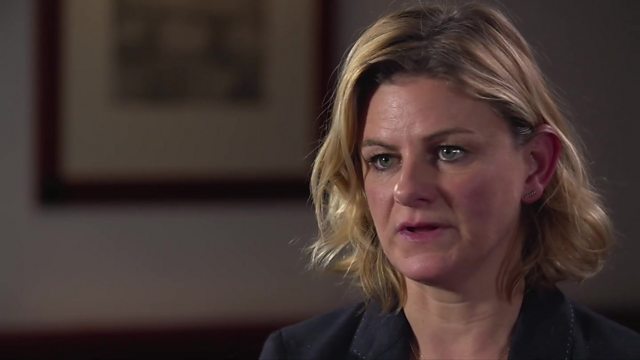 Perkins also made it clear that she broke her own settlement with the company as a call for a public discussion about the use—and, of course, abuse—of NDAs. As more women have come forward, it seems likelier than ever that there are even more who have stories about Weinstein to tell, particularly given the allegations that have already been made public stretch across decades, back to the '70s. Their relinquishment from past agreements, then, of course begs the question of how many more in Weinstein's circle will come forward with stories of abuse and assault.
The Weinstein Company has issued a statement that thanks "the courageous individuals who have already come forward," adding that "Your voices have inspired a movement for change across the country and around the world. The company regrets that it cannot undo the damage Harvey Weinstein caused, but hopes that today's events will mark a new beginning." They also stated that "no one should be afraid to speak out or coerced to stay quiet"—not that they exactly have any say over the 94 percent of women in Hollywood who say they've been sexually assaulted or harassed anymore.
Related: Harvey Weinstein's Ex-Assistant Says He Used His Wife and Kids as His "Get Out of Jail Card"