Jennifer Garner's TV Return in Camping Gets Its First Trailer and Premiere Date on HBO
The HBO series is from the Girls team of Lena Dunham and Jenni Konner.
---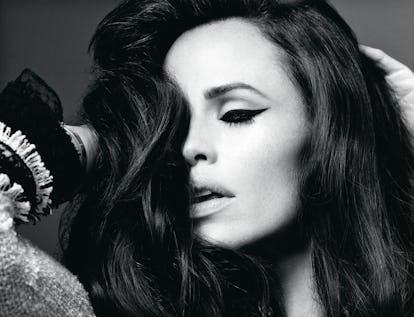 Craig McDean
Few are having as good of a 2018 as Jennifer Garner. Between Love, Simon and her upcoming return to TV with Camping, the former Alias star has been having a career renaissance. And, the first trailer for her impending HBO show is yet another reminder of that.
Garner somehow manages to come off as delightful in the first video clip, despite playing a "a controlling LA mom who is far less cheerful than her Lululemons imply," as the network's description of her character reads. "Hi, checking in for four nights," Garner says when she arrives to the campsite, before setting the premise of the show: "It's Walt's 45th birthday soiree."
As previously announced, the eight-episode series—which is based on the British show of the same title and written by Lena Dunham and Jenni Konner—follows a special get-together she planned for her husband with their closest friends. Things quickly take a turn, however, in a comedic way. "She directs the weekend's proceedings with an iron grip, until she's faced with a woman who undoes all her best-laid plans," as Deadline notes. She's joined on the journey by Juliette Lewis, Arturo Del Puerto, Ione Skye, Janicza Bravo, Brett Gelman, and Bridget Everett.
"This is going to be so fun," Bravo tells her, to which she replies, "You know what? It may not be any fun at all."
In real life, however, the experience seemed to be a lot more enjoyable, as Garner has shared on social media. Well, everything except the actual camping. "Let us commence," she wrote on Instagram when sharing a group picture with her coworkers in April. "The cast of #CampingHBO before we're sunburned and covered in ticks. ??#wecrackmeup #cantwaittospelunkwithyou #alsojenniandlena"
Her costar Tennant confirmed as much during a panel at the Television Critics Association this week. "This is the best way to camp," he said, as Variety notes. "You get to go home at night and have a shower. … I assumed I would hate camping. I do quite like home comfort and a shower and not smelling. These things are important."
It was all worth it for Garner, though. "Being in a scene with David and saying, 'Do you want me to have a dysfunctional pelvic floor for the whole of your birthday weekend,'" Garner said. "Who gets to say this?"
Camping premieres October 14 on HBO.