Jennifer Lawrence Once Auditioned to Be Serena van der Woodsen in Gossip Girl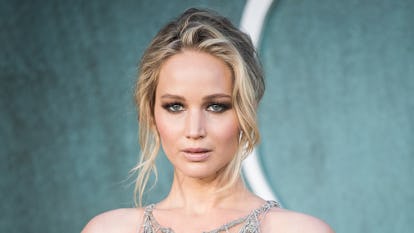 Samir Hussein/WireImage/Getty Images
Though Jennifer Lawrence first rose to mega-fame as Katniss Everdeen in The Hunger Games, she had younger stints as a teen Abercrombie & Fitch model, was a cast member on basic cable sitcom The Bill Engval Show, and made guest appearances on shows like Monk and Medium. But, there's one role Lawrence almost got back in her early days that would have changed the Upper East Side: Serena van der Woodsen on the beloved Gossip Girl.
In an interview with Vulture, Gossip Girl and The O.C. creator Josh Schwartz reveals that Jennifer once auditioned to be Blair Waldforf's blonde BFF.
"We did not realize this at the time, but Jennifer really wanted to play Serena and auditioned," Schwartz said. Though he mentioned that he can't remember if he's ever seen the tape of then-16-year-old Jennifer, but she was apparently crushed when the part didn't go to her. "This story came to us secondhand," he explained. "But we were told she definitely auditioned and was bummed to not get it." Understandable.
This new information opens the door to so many questions: Which scene did Lawrence act out? Did she wear a headband? Would Jennifer-as-Serena be as quirky and relatable as the actress herself? Don't get us wrong, Blake Lively's portrayal is certainly one-of-a-kind, but we can't help but wonder what Lawrence would have brought to the crew of young New Yorkers.
Not to mention, it's hard to believe it has already been 10 years since Gossip Girl premiered, and we're still somehow learning new info about the legendary series. Luckily, Schwartz and fellow Gossip Girl producer/writer Stephanie Savage are currently tied up working on a new show for The CW, a reboot of the iconic '80s soap Dynasty. Perhaps there's still a chance J.Law can land on the small screen sometime soon?
Related: Red Sparrow Trailer: Jennifer Lawrence is a Sexy, Russian Spy
Jennifer Lawrence Takes W's Screen Test: