Justin Timberlake Confirms That He's Hooked Up With a Spice Girl In a Game of "Never Have I Ever"
In a friendly game of "Never Have I Ever."
---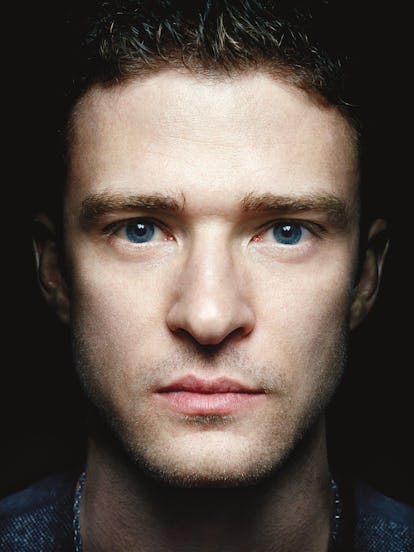 Platon Antoniou
Back in 2003, mere months after breaking up with Britney Spears, then *NSYNC singer Justin Timberlake was rumored to have struck up a short fling with yet another pop star: Emma Bunton, AKA Baby Spice of the Spice Girls. Though neither party commented on the alleged hookup at the time, this week, Timberlake gave as close to a confirmation as we'll likely ever get.
The pseudo-reveal came courtesy of Ellen DeGeneres, who invited all five *NSYNC members onto her show on Tuesday for a friendly game of "Never Have I Ever." While the rest of the rounds were quite revealing—all five have hooked up on a tour bus, forgotten song lyrics onstage, and dated the same person as at least one of their bandmates, for example—the most shocking was Timberlake's extremely reluctant confirmation that he had indeed dated a Spice Girl. Although Timberlake tried to play coy and resist responding to her "Never Have I Ever" question, DeGeneres eventually put up her own "I HAVE" paddle in front of his face, prompting Timberlake to put up his own "I HAVE" as well. (That's the sound of your early-aughts self screaming triumphantly into the void.)
In late May 2003, two weeks after rumors of their fling first broke, Bunton gave a non-comment about Timberlake. "I don't care if the papers say I'm still seeing Justin. I'm not. A lady should never kiss and tell and neither should a gentleman. That's all I have to say about him," she told Scotland's Daily Record at the time, adding, "It means I'm single again and I'm really enjoying my time with my girlfriends." Later, in a 2016 interview with Grazia magazine, when asked to comment on the years-old rumors, Bunton again sidestepped the question. "I'm going to say no comment," she said with a laugh.
Of course, there's no hope of a reunion between the two. Timberlake has been happily married to Jessica Biel, with whom he shares 3-year-old son Silas, since October 2012, while Bunton has been dating British singer Jade Jones, the father of her sons Beau, 10, and Tate, 6, on and off since 1998.