Kanye West Reportedly Called a Fan to Rap for Her Just Days Before She Died of Cancer
"Making her happy in her last moments."
---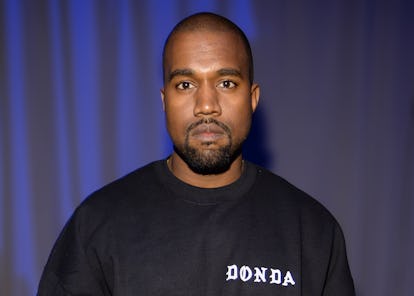 Kevin Mazur/Getty Images
One young fan's dying wish came true last week, courtesy of Kim Kardashian and Kanye West. As a Twitter user named Debbie, who claims to live near the girl, wrote, the famous couple reportedly called her up so West could rap for her only a few days before she passed away from cancer.
In response to a tweet from Kim and Kanye stan "MyleezaKardash" that said "Wealth, health, and new music from Kanye West is all I want in 2018," Debbie wrote, "This girl in my town had cancer and Kanye called her a couple days ago to rap for her. I think Kim was there too. Wasn't even blasted on social media or anything. She passed yesterday. I have so much respect for him tho. Making her happy in her last moments."
Although neither West nor the girl's family have verified the story or offered any further details, Kardashian West seemed to confirm it on Sunday when she retweeted Debbie's tweet and added, "We are praying for her family. ??." A seemingly related TMZ report claims that West and the fan talked for a while over FaceTime before, to the girl's delight, he agreed to rap "I Love Kanye" for her.
Although West is better known in some circles for his feuds with other artists than his charitable acts, this is far from the first time West has reached out to a fan who needed some cheer. Last summer, after learning about another young fan's tireless battle to overcome the paralysis he's experienced from the shoulders down since a car accident a few years ago, the rapper sent the fan a pair of his namesake shoes and an inspiring note. "You are an inspiration. You show the world anything is possible. Thank you for sharing your journey," West wrote, according to a photo of the gifts that the fan, Tyler Wesley, posted on Instagram.
Related: Kanye West, Uncensored and Unfiltered, on the Fashion Industry: "I Wouldn't Say Anyone is On My Side"