Kanye West Finally Reemerged at Kid Cudi's Show in Chicago
Kanye West just performed for the first time in nearly a year.
---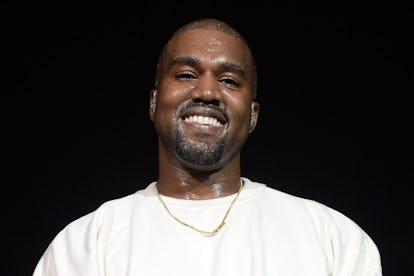 Scott Dudelson/Getty Images
After a somewhat quiet year for Kanye West, he reemerged onstage to uproarious applause this weekend in Chicago, at his former protégé's concert, joining forces with Kid Cudi to perform "Father Stretch my Hands, Pt. 1" from The Life of Pablo.
Kid Cudi, who is in the midst of his Passion, Pain & Demon Slayin' World Tour, spoke out last October about his struggles with mental health, and checked himself into rehab for depression for about a month last fall before performing with Kanye West last November.
After reuniting with Kid Cudi on the final stop of his Saint Pablo Tour, November 20, 2016 was a date marked with infamy, as Kanye West blasted Beyoncé, Jay-Z and Hillary Clinton before declaring he was "on my Trump s–t" and taking a jab at Barack Obama's legacy as president while on stage in Sacramento. The show ended with a mic drop, angry fans, a canceled tour and a lawsuit against West.
Shortly after the concert, West was hospitalized at UCLA medical center on an alleged "5150 psychiatric hold" before reemerging a month later, blonde and brazen as ever. Fans speculated that the Sacramento concert antics and the hospitalization stint were caused by exhaustion after his wife Kim Kardashian was robbed at gunpoint during Paris Fashion Week in October.
West and Kid Cudi may be working on an upcoming album together. Last August, artist Takashi Murakami shared an Instagram photo of the mentor and mentee visiting him in his Tokyo studio, leading fans to believe the two rappers might be working on some sort of secret musical project together. Kid Cudi and West began working together on Kanye West's 2008 album, 808s and Heartbreak, and West produced tracks on Kid Cudi's first two solo albums, Man on the Moon: The End of Day and Man on the Moon II: The Legend of Mr. Rager.
Related: Kim Kardashian West Finally Confirms That She's Expecting a Baby
Watch: Kanye West Just Wants to Bring Joy to the World Like Will Ferrell in 'Elf'