Kendall Jenner Will Stop Updating Her App, Says "Goals and Priorities are Changing" in 2018
Talk about new year's resolution.
---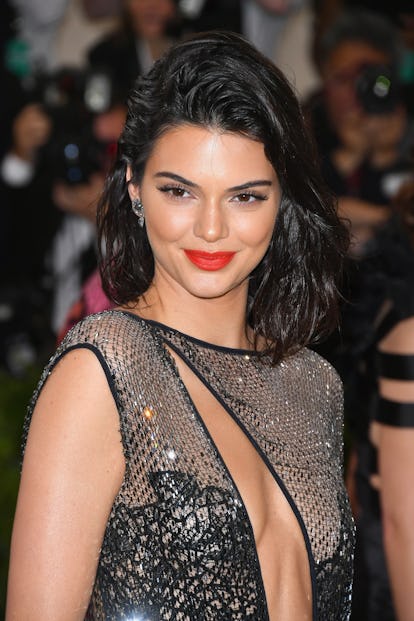 Getty.
Arguably the most private member of the Kardashian-Jenner clan, Kendall Jenner has decided to stop updating her app in the coming new year. The reason? Her "goals and priorities are changing," the 22-year-old model explained on the homepage of her website.
"I've had an incredible 2+ years connecting with all of you, but I've made the difficult decision to no longer update my app in 2018," she said. "I hope you've enjoyed the journey as much as I have, and am looking forward to sharing the next chapter with you."
Building upon their empire, like her sisters, Jenner launched her app in the fall of 2015 via Whalerock Industries. Promising behind-the-scenes content, fans were able to get a closer look inside the lives of their favorite family. Things changed however after October of 2016, when Kim Kardashian was robbed in Paris. There was tighter security and the family scaled back, it seems, in all areas—except their highly controlled television show, Keeping Up with the Kardashians—when it came to sharing personal information.
And while the demand was strong for Jenner's app back in 2015, her level of fame and success wasn't quite what it is today. Earning $22 million this year alone, she topped Forbes' list of 2017's highest earning models, even beating Gisele Bündchen (who made $17.5 million). In her own app, which predominantly featured beauty and fashion, costing fans $2.99 a month or $24.99 a year, Jenner would get as personal as she gets; among other things, she shared intimate photographs, workout advice, a glimpse into her beauty routine, and her favorite street style looks.
For over a decade, Jenner has been sharing her life the E! show, which was renewed this year, reportedly through 2020, alongside her family. But unlike her other sisters, Jenner—the self-described tomboy—has always been the most guarded. While she could easily have her own spinoff, unlike the rest of her sisters, including Kylie (who released Life of Kylie), Kendall has refused.
Let's face it, with a net worth estimated at a reported $18 million, the eldest Jenner—and for that matter, the entire family—has the freedom to do whatever she wants. In the meantime, fans will be there to catch her every move. And while she says she's "looking forward to sharing the next chapter," we'll have to wait to see what that is exactly.