Beyoncé Deserves a Wax Figure At Least as Good as Kylie Jenner's
Some beauty is impossible to recreate.
---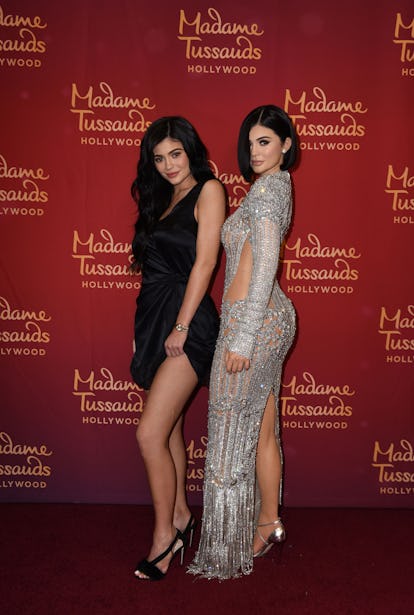 Vivien Killilea
On the same day that lipkit mogul and Snapchat power user Kylie Jenner's eerily accurate wax figure was unveiled at Madame Tussaud's museum in Hollywood, the internet once again realized that every wax figure bearing the visage of the first lady of American pop culture Beyoncé leaves quite a bit to be desired in the realism department.
Jenner's waxy face is so perfect that the 19-year-old reported on Instagram that she made FaceTimed her entire family with the camera held to the figure and fooled them all. Perhaps it helps the resemblance that Jenner loaned the glittering Balmain gown she wore to the 2016 Met Gala.
Beyoncé's statue meanwhile has drawn comparisons, both online and in this office, to the likes of America's Next Top Model host Rita Ora, socialite and Real Housewives cast member Tinsley Mortimor, Maya Rudolph doing her Saturday Night Live impression of Beyoncé, Lindsay Lohan, and "white woman."
The internet is not pleased at this unequal wax representation.
Just look for yourself. Here's Jenner and her own wax figure:
Here is the Beyoncé figure in question:
As Allure editor-in-chief Michelle Lee pointed out on Twitter, this is not the only bad Beyoncé statue in question.
These Beyoncé figures aren't necessarily new, and it's not the first time the internet has freaked out by them. In fact, it was just this past January that the internet was freaking out at the same thing.
The singer herself was on hand for the unveiling of her first wax figure at Madam Toussad's in New York all the way back in 2005.
A new version of the statue was unveiled by the chain of wax figure museums in London back in 2014.
This version of the figure has apparently been recreated for various locations of the museums, though the makeup, hairstyling, lighting and wardrobe tend to vary.
Figure from displays outside of the Toussad's chain can be even worse.
Meanwhile, Jenner's wax tribute is out here looking like this:
Whatever the case, the museum chain has had multiple chances to perfectly capture Beyoncé's likeness and has botched its attempts each time. Yet, they've managed to get Jenner's correct right out of the gate.
Then again, some people's signature look may lend itself better to being recaptured in wax. Other people's looks may be far too singular, ethereal and iconic to ever perfectly recreate in any medium. It's like how there's several drag queens have managed to perfectly recreate Jenner's look, and none can ever really get close to doing a proper Beyoncé. It's just how it goes sometimes.
Related: Beyoncé's Twins: All the Important New Information You May Have Missed
See What's Trending in W Video: