Kris Jenner Says She's to Blame for Kylie Jenner's Cereal-and-Milk Blindspot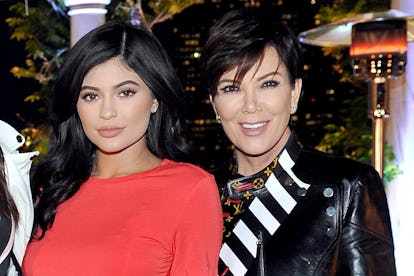 Donato Sardella/Getty Images
Kylie Jenner caused a mini-Internet meltdown on Tuesday, when she revealed that up until now, she allegedly had never eaten her cereal with milk. "Last night I had cereal with milk for the first time. Life changing," she tweeted earlier in the week. She followed that up with a brief explanation, saying that she "always liked cereal dry" and just "never bothered to put milk." She also revealed that her favorite cereal is Cinnamon Toast Crunch and her favorite kind of milk is "regular." Naturally, a maelstrom of conspiracy theories immediately ensued, with TMZ claiming to have uncovered photo from Kylie's Instagram featuring cereal and milk that was dated all the way back to 2013.
Now, here to shed light on not-so-controversial controversy is none other than Kris Jenner, who hopped on the phone with E! News. First, she admitted that she's the reason Kylie developed this peculiar habit. "It's all my fault. Guilty as charged," she said. "I let the kid eat dry cereal and I think it just kind of stuck with her."
The Jenner matriarch also addressed TMZ's claim that Kylie has indeed eaten her cereal with milk. "There's every possibility that we really don't know what's in the milk," she said. "It could be almond milk; it could be something mixed with coconut for all we know. There's nothing that proves it was actually milk." (A good momager always knows how to spin.)
The question now becomes: Where do you stand on this issue? Was this the first time that Jenner has ever eaten milk and cereal together, or did it actually happen in 2013 as the photo suggests? Wait, don't answer just yet. Think long and hard about your decision, because, frankly, we'll probably still be talking about this in 20 years at the rate this story keeps going and no one wants to be on the wrong side of history.