The W Girl's Lazy Guide to Korean Beauty
Double cleansing? Fermented yeast? Getting schooled on the 10-step Korean beauty skincare routine.
---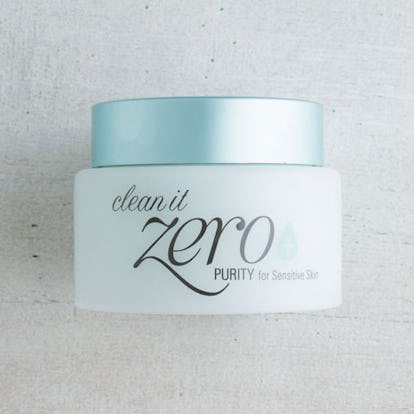 "You've heard of double cleansing, right?"
I was sitting in front of Charlotte Cho, founder of Korean beauty website Soko Glam, and I was feeling exposed. Not only had I never heard of double cleansing, most mornings I don't even wash my face.
I quickly learned that double cleansing is the act of using an oil-based cleanser followed by a water-based cleanser, and it's at the crux of K-beauty, as the proliferation of Korean skincare is known. It's also step one and two of a 10-step skincare process that nearly knocked me over when I heard about it. 10 steps?! I have two. And actually it recently doubled in size. Just this year I added moisturizer to my regimen, which insofar had included washing my face with whatever I nabbed off the freebie table at work.
But even I know my lackadaisical approach to skincare will eventually come back to haunt me (likely in the form of wrinkles and age spots). And Cho confirmed as much. "Sixty to 70 percent of your skin is based on the environment and how you take care of it," prophesized the beauty guru, who launched an educational blog called The Klog on Soko Glam earlier this month. "It's science. You're going to need exfoliator to slough off dead skin cells, you need to put sunscreen on, stuff like that. You might not see the effects tomorrow, or next week, but long term is all about prevention."
As someone who is rounding into her late 20s, it was time to get onboard. Since the 10-step process would be setting myself up for swift and disheartening failure, I requested an abbreviated routine from Cho. Call it the lazy girl's guide to Korean beauty.
Cho sent over more creams and potions than I had used in half a year, much less every morning and night. Fortunately, not all of them were meant for everyday. "Korean women literally have 10 to 20 skincare products – not makeup – on their vanity, ready to use, based on what they need that day: What their skin type is, what their concerns are," Cho told me. "But if you talk to a girl on the street, they're not going to be like yes, I use 10 steps every morning, every night – there are certain products within the 10 step that you only use once a week."
Still, there were five (!) I was apparently neglecting to use twice a day, beginning with the obvious double cleanse (duh). "In order to get acne, you need bacteria and excess oil and you need to remove those in order to prevent that from happening," says Cho. "Oil removes oil-based makeup along with pollution without stripping your skin, and right after, you use the water-based cleanser and that helps remove any other remaining impurities."
Sold. Mornings began with the Banila Co Clean It Zero Purity oil cleanser, followed by a fermented green tea cleanser from Neogen Dermatology. (I was told Koreans are as obsessed with fermented ingredients as Americans are with organic ones. SK-II's cult essence is made with pitara, a fermented yeast.) Both products were nice on their own—lovely textures—and the double business seemed like overkill, but it's the one thing Cho recommends above all else, so I cleansed and then cleansed again.
One of my initial hang-ups was the fact that the packaging looked a little cheap—almost childish with puckered lip prints or pictures of strawberries. It reminded me of the products from Claire's or Target I used as a preteen (admittedly when my beauty routine was at its peak). But I was quelled by the price tag. With sleeker American or French products, you're likely paying double for the containers (and the marketing)—the items in my kit tapped out at $50.
Speaking of my preteen years, that was also the last time I used a toner, albeit back then it was of the highly astringent alcohol-based variety. The Re:p Organic Cotton Toning Pads, by contrast, are made with rose extract, tea and calendula. I also very much appreciated that one side had a threaded texture for exfoliation, eliminating the need for an extra product in the arsenal. Fun fact: the "U" zone is what you're meant to tap the toner onto right after the obligatory "T" zone is the C-shaped area around your eyes.
Got it. Moving right along: the Missha Treatment Essence Mist ("the heart of the Korean girl's routine, that is absorbed quickly into your skin and helps cellular turnover increase," Cho said) and a Neogen sunscreen for day, and a night repair ampoule and the CosRx Hyaluronic Acid Intensive Cream moisturizer in the evening. Plus, an exfoliating mask and a sheet mask to apply once a week. Easy! And yet, after adding my own makeup and prescription retinol to the mix, it still felt like too much stuff on my face. I decided to alternate between the retinol and the serum at night, and forego the sunscreen entirely during the day because my tinted moisturizer already has SPF. Those changes made my face feel less slimy.
I thought I could handle it, but Cho knew better than that, and offered a solution for when things got really dire. After a humid backyard party that was heavy on rosé consumption, for example, I used the all-encompassing Son & Park Beauty Water, that cleans and tones and moisturizes in one go, before lunging into bed.
And after the first week, guess what? My skin looked pretty darn good: even-toned and hydrated, and the one hormonal pimple that appeared under my nose only stuck around for 48 hours, which was a major improvement. It's hard to say if it was the products or just the fact that I was sticking to a regimen for the first time in my life, but either way, I'll take it.
The real question, of course, is if I can stick with it. After a month, I haven't given up yet. Though if I'm being honest, I have yet to break out the once-a-week exfoliator or sheet mask.
Who has the time?
Watch W's most popular videos here:
Photos: The W Girl's Lazy Guide to Korean Beauty
NeoGen Green Tea Real Fresh Foam Cleanser, $19, sokoglam.com
Missha Time Revolution The First Treatment Essence Mist, $35, sokoglam.com
Missha Time Revolution Night Repair New Science Activator Ampoule, $49, sokoglam.com
Son & Park Beauty Water, $30,
Manefit Bling Bling Hydrogel Mask Set Whitening Platinum, $6, sokoglam.com