Marina Abramović's Latest Feat Involves Vanishing $2 Million in Donations and Giving Jay-Z a PowerPoint Presentation
Turns out the famed performance artist is not planning on returning the millions she raised for her now abandoned art institute.
---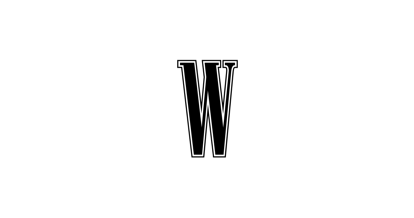 Update, 11/14/17: Marina Abramović has released a statement claiming that $1.1 million of the $2.2 million raised for her Institute came out of her own pocket, and that all of the money from Kickstarter went to paying the fee charged by Rem Koolhaas's firm, OMA, for "schematic designs" of the building, which was originally set to cost $20 million instead of $31 million. "I reject the New York Post's allegations of theft. The Kickstarter funds were directed for the purpose intended. Over the last four years, the original vision of the Institute evolved and I am proud of this work," Abramović said. Her full statement can be found here.
Over the course of her storied career as a performance artist, Marina Abramović has accomplished a number of seemingly superhuman feats: She's sat still and silent for a seemingly countless amount of hours, including over 700 at a time; repeatedly subjected herself to the whims of bows and arrows and her own rhythmic series of stabbing herself with knives; repeatedly lost oxygen during her performances, whether leaping over a bonfire or inhaling and exhaling her longtime partner Ulay's carbon dioxide; and, more recently, reincarnated herself as a macaron.
Abramović's latest, however, appears to be a vanishing act, though it doesn't seem likely to draw her as much acclaim as her previous showstoppers. Seven years ago, the artist began planning a center that "explores, supports, and presents performance"—and also serve as her "legacy"—when she was delighted with the fact that 750,000 visitors cared to stop by her 2010 retrospective at the Museum of Modern Art, "The Artist is Present," and witness part of her 716 hours of simultaneous performance. Never one to shy from extremes, however, the appropriately titled Marina Abramović Institute for the Preservation of Performance Art was soon much more than an appreciation of performance art's growing audience; within a couple of years, it morphed into a $31 million plan to get the starchitect Rem Koolhaas to renovate a former theater that was constructed in 1936 in Hudson into a state of the art facility.
That ambitious undertaking, of course, called for fundraising almost as soon as it was conceived, which no one can really blame Abramović for. Over the course of the past four years, then, she's succeeded in raising $2.2 million, sourced everywhere from a Kickstarter campaign with 5,000 donors to fans of hers like Jay-Z, whose help she received after giving him a personal PowerPoint presentation. (Unfortunately, this gesture took an unexpectedly complicated turn: In exchange for his donation, Abramović allowed him to use her MoMA concept for his "Picasso Baby" video, then called him "cruel" and said he "completely used" her because he never delivered the money—only for her institute to apologize to both Abramović and Jay Z after the latter produced the receipts.)
Still, even Jay-Z's help isn't enough to get the institute off the ground. Two years later, pigeons are still the only occupants of the 33,000 square foot space, which Abramović admitted last month she would "probably sell," turning the MAI into a group whose slogan is now "Don't come to us; we come to you." (Previously, she'd planned to have visitors sign contracts that bind them to staying in the space for at least six hours, forking over their phones in favor of lab coats and noise-cancelling headphones to wander around spaces like a crystal cave.)
And while a much more nebulous concept seems much more in line with Abramović's recent work, Jay-Z's receipt may come back to haunt her—as well as those belonging to everyone from Steve Buscemi and James Taylor to brands like Adidas and even Kind Bars—because it now turns out Abramović has no plans on returning any of the money, which a spokesperson said was given to OMA, Koolhaas's firm. (The funds, Abramović's spokesperson explained to the New York Post,"were raised not for the renovation itself but specifically for the schematics and the feasibility study.")
And while none of them have yet spoken up, some Kickstarters are definitely angry about not receiving their thank-you of a signed CD set on the "Abramović Method," the artist's demonstration of how to drink a glass of water. Come to think of it, there couldn't have been a better time for her to get Ulay back on her side, as even Abramović, who's built a career out of putting herself to the test, has been forced to admit that she may have finally overstepped her limits: "I, as a performance artist, could never raise $31 million unless some amazing guy from the Emirates [came forward] or some Russian who just wrote a check because he believed in me," she said in her defense, which seems to have brought along some disillusionment. "In real life," she continued, "that doesn't happen."
Related: Marina Abramović Has Reincarnated Herself as a Macaron
See Kendall Jenner, Performance Artist, Channel Icons Like Marina Abramović and Yoko Ono: