Mindy Kaling Doesn't Need to Reveal the Identity of Her Baby's Father
Her newborn daughter Katherine's privacy is a right she deserves to hold onto.
---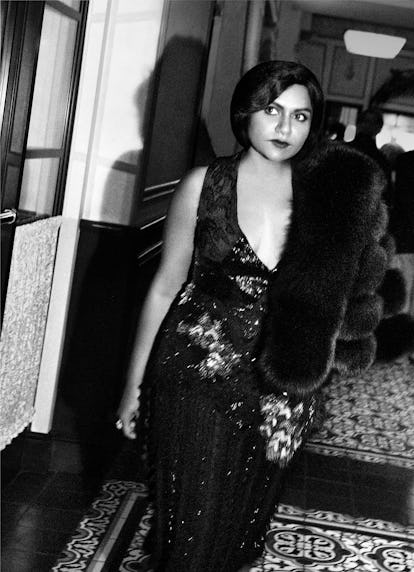 Hopefully Mindy Kaling's role as ob-gyn Dr. Lahiri on The Mindy Project will come in handy for the new mom, as it was announced Tuesday night that the actress and writer gave birth to a baby girl named Katherine on December 15.
During the initial pregnancy rumors in July, the news was described as an "unexpected surprise." After all, no one had much of an idea of what was going on with Kaling's romantic life, and even when she confirmed the news of her pregnancy in August during an appearance on The Today Show, the Ocean's 8 actress kept mum about the father of the child. In October, during an appearance on The Ellen DeGeneres Show, Kaling revealed that not only would she be having a girl, but Oprah was the one to confirm the pregnancy in the first place during a press tour for the upcoming Ava Duvernay directed sci-fi fantasy film, A Wrinkle in Time.
"If anyone is going to announce big news about your private life, Oprah Winfrey is the person," she told Ellen.
Just two years ago, Kaling spoke quite candidly about her desire to have children as soon as she could, telling Yahoo! Style, "I think I've decided that unlike everything else in my life, I'm going to be fast and loose about kids… I'm going to not actively plan, but if it happens, it would happen." She then clarified, "I'm not cavalier about who I would have a kid with." Since learning of her pregnancy in July, the rumor mill has been churning with speculation as to who the potential father could be. Many initially guessed that the father could be BJ Novak—Kaling's Office co-star who also happens to be her real life best friend and ex-boyfriend—or someone else entirely, as Kaling has not been publicly linked to anyone romantically for at least the past year.
Still, the question we should be asking about Kaling's pregnancy is not concerning the paternity of the baby, but rather, why do any of us think we deserve to know who the father is? Just because Kaling is a public figure doesn't mean that she owes it to the world to reveal the paternity of her daughter. She's not the only actress to have ever kept the identity of her child's father a secret, either—Mad Men's January Jones has also famously kept silent about the father of her son, Xander, since his birth in September 2011. "I just don't feel I need a partner," Jones told Red magazine earlier this year in a conversation about raising her son.
We may never know who the father is, or how involved he is in Kaling's or her daughter's life, but do we really need to? Would our perceptions of Kaling even change in the slightest once we knew? In this scenario, the mother is the celebrity, not the child, and the child deserves as much protection from the public as she needs, even if that means keeping the identity of her father private for now. While Kaling has been very open about her life in two memoirs—Is Everyone Hanging Out Without Me? and Why Not Me?—and is quite active on social media, her daughter's privacy remains a right for her to hold onto, no matter how open she's been with the public in the past.