Mindy Kaling Opened Up About Being a Working Mom
The actress-producer explained the perks of having her daughter, Katherine, later in her career.
---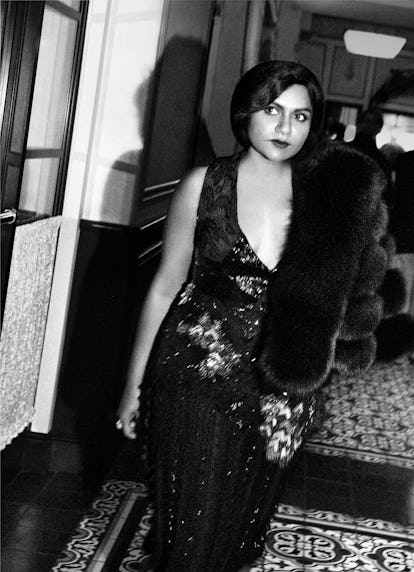 Mindy Kaling may be notoriously private about her daughter, but she recently opened up about her past year as a working mom. Her daughter, Katherine, was born in December 2017, but motherhood has not kept Kaling from being a hardworking Hollywood multi-hyphenate. Instead, she has figured out a way to make parenthood and her occupational demands work for her. "I'm really lucky because I get to create my own job opportunities," the actor and producer told People. "Because I do that, I can fit my daughter into my job."
Not every working parent has the opportunity to bring his or her child to work, and affordable childcare options can often be slim, but Kaling recognizes the privilege of being able to balance her career with taking care of her daughter during the workday. "It's a luxury most American women don't have," Kaling said.
Kaling gave birth to her daughter at 38 years old, and thanks to her years of working toward becoming an established writer, actor, and producer for her own shows—one of which will be Hulu's reimagination of Four Weddings and a Funeral—she is now able to bring her baby along with her to work. "It's one of the nice things of having had my baby a little bit later in my career," Kaling explained to People. "I can be like, 'Hey, I want a little area that I can have my daughter play because I want to check up on her at work.' That is probably the biggest perk of my life: to involve my daughter so much in my career," she continued.
In addition to Four Weddings and a Funeral and her NBC sitcom Champions (a series that she created, executive produces, writes for, and has a recurring role on), Kaling also co-wrote and will take the lead alongside Emma Thompson in Late Night, an upcoming film directed by Nisha Ganatra that focuses on a late-night talk show host and the new writer she brings in to shake things up.
Kaling has a full plate, but she's not too busy to spend some quality time with her daughter outside of work. She revealed to People that she has begun teaching her 9-month-old baby how to swim. "It's great when you teach a 9-month-old how to swim because the bar is really low, which is great because I'm not a really strong swimmer but it's making me feel athletic," Kaling admitted. "Every weekend now I try to swim with her, like 45 minutes in the pool. It's one of the nice things living in Los Angeles. I can pretty much do that all year round and slowly teach her how to swim."
Related: Mindy Kaling Doesn't Need to Reveal the Identity of Her Baby's Father