Musical.ly Is a Great Place to Discover New Music, Even If You're Not a Teenager
See what the popular app's 200 million users are listening to.
---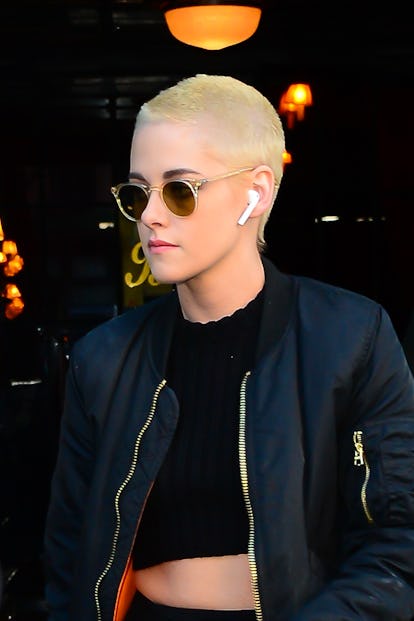 Raymond Hall/Getty Images
In a recent cover interview for Fader, the 19-year-old rapper Lil Yachty frowned upon the video social networking app, Musical.ly. "Some of that shit is so lame," he says after being approached to use it himself. "I push this 'king of the teens' shit, but they be thinking teens like 13. On some super corny, under-underage shit. It happens all the time."
And while Yachty is not wrong that Musical.ly's users skew young—a quarter of them are under the age of 21—it is perhaps not in his best interest, nor anyone's for that matter, to brush off an app that boats over 200 million registered users.
If you're unfamiliar with Musical.ly, the app has arguably taken Vine's place as a hub for video content. What started as a platform for users to post lip-synching and dance videos has grown into an all-encompassing viral video hub, featuring everything from short comedic skits to challenges to Harry Potter monologues. Top users like German dancer twins Lisa and Lena and the vlogger "Baby Ariel" have over 20 million fans each.
The secret of a successful Musical.ly though is in the music. And a closer look at the app's charts reveals that the music users are pulling for their videos is unlike anything else out there. Of course, you'll find DJ Khaled, Rihanna, and Ed Sheeran singles at the top, but sprinkled amongst them are also remixes like "iPhone Ringtone feat. Siri," K-Pop songs singles you might not yet know, and music by 14-year-old studs like Johnny Orlando. Below, five new songs we've discovered on the app's charts.
"iPhone Ringtone feat. SIRI (Trap Remix)" by Kemical Kidd.mp3
"On Fire" by Lu Han
"Hey DJ" by CNCO Ft. Yandel (Bruno Torres Remix)
"Everything" by Johnny Orlando
"Alarm" by Anne-Marie
Watch Twin Musical.ly Stars Lisa and Lena Dance to Rihanna