Octavia Spencer Is Buying Out a Theater So Kids Can See Black Panther For Free
She's paying her good fortune forward by buying screenings of Black Panther for children in Mississippi.
---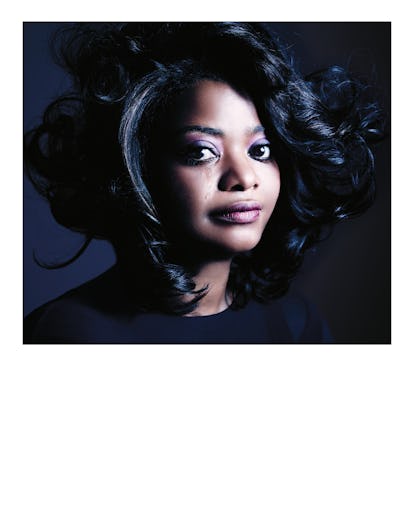 Sorrenti Mario
It has certainly been a good year for Octavia Spencer. After receiving her Oscar nomination for her performance in The Shape of Water and negotiating equal pay with her friend and The Help co-star Jessica Chastain for their upcoming holiday comedy film, she is now giving back a little bit of her good fortune. The Oscar winner announced that she will buy out a theater so that young kids can see Black Panther for free.
"I think I will buy out a theatre in an underserved community there to ensure that all our brown children can see themselves as a superhero. I will let you know where and when Mississippi. Stay tuned," she captioned in a photo of Black Panther on Instagram. The film has been hyped as one of Marvel's best superhero flicks yet, and it has the pre-sale ticket numbers to prove it. It will be nearly impossible to see Marvel's best-selling film once it hits theaters on February 16, which makes Spencer's decision to give movie tickets away all the more touching. Last year, she bought screenings of her Oscar nominated film Hidden Figures to make sure that adolescents in Los Angeles could bear witness to one of the most inspiring films of the year, based on the true story of the women who computed for NASA in the 1960s.
In addition to the upcoming holiday flick with Chastain, Spencer is also scheduled to star in a horror thriller called Ma, produced by Blumhouse (the studio and production company behind Get Out) and helmed by The Help director Tate Taylor. Although Get Out was categorized as a comedy by the Hollywood Foreign Press Association when it received its nominations for the Golden Globes, director Jordan Peele made sure to remind us all that the allegorical tale should be considered a horror film; and given how scary Get Out really was, it wouldn't be surprising if Ma turns out to be legit terrifying. Details about the production have been kept somewhat private for now, but the plot reportedly follows Spencer's character as she befriends (and presumably tortures) some teens. Both Luke Evans and Juliette Lewis are slated to co-star.
Related: Jessica Chastain Helped Get Octavia Spencer Get Five Times Her Pay for Their Holiday Comedy