Surprise, Surprise: Scott Disick Isn't Thrilled That Kourtney Kardashian Is Dating a 24-Year-Old
Keep in mind, he is dating a teenager.
---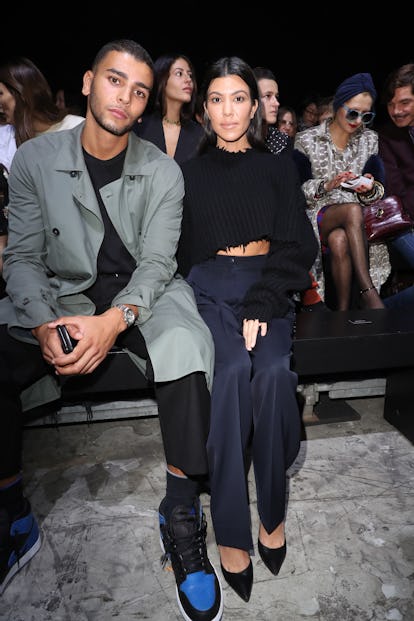 Antonio de Moraes Barros Filho
Picture it. It's the middle of the night, you are drifting off to sleep, when you suddenly get an existential phone call. And not any existential phone call; an existential phone call from Scott Disick.
"Scott called me at, like, two in the morning, which he never calls me late at night, ever, and he was just, like, ranting, like, 'What are we doing in life? What are you doing? What am I doing?'" recalled Kourtney Kardsahian on Sunday night's episode of Keeping Up With the Kardashians. "And I'll go, 'What are you doing?' And he'll say, 'But what are you doing?'"
Of course, this was not just a late night, "What are we doing here, really?" conversation; no, Disick, co-parent to Kardashian's three children, had just learned that his former partner was dating 24 year old model Younes Bendjima—and would you believe it, he was not pleased.
"By the end of the conversation, I just was like, 'I have a boyfriend and he is 24-years-old. It is not the craziest thing that's ever happened in the world.'" said Kardashian. "And so he was like, 'He's your boyfriend?' And then he hung up the phone."
No, Kourtney, it is not the craziest thing that's ever happened. At least your boyfriend can legally drink at a bar with you, unlike say, Disick's girlfriend, 19-year-old Sofia Richie. But never-mind that; Disick is pissed.
"I feel like whenever Scott seems to be on a good path, something happens," Kardashian continued. "It's not fair because it comes off of me telling him that I am in a relationship. It seems like when I'm happy, and in a good place in my life, then Scott does something to get my attention."
And in this case, that something was, as Kardashian described it, "being a beast."
"I went to Scott's house because he called me and he was very aggressive," Kardashian said. "And then I was like, 'I'm leaving, I don't need this.' I started crying. Literally you have to talk to him like crazy or he won't listen. So I'm like, 'Sit down across the room from me. What the f-ck is wrong with you? When is it going to be enough?' I have three kids to take care of…
"I think I've spent ten years doing the best that I could to make sure that he's okay, but if he truly doesn't want it for himself, then there's nothing I can do," she concluded. "Whatever changes he wants to make, he has to do it for himself."
Related: Untangling the Twisted Web of Scott Disick and Sofia Richie's Relationship