Selma Blair Says James Toback Threatened to Murder Her and 'Gouge Her Eyes Out' If She Spoke Out About Him
"I've literally been afraid for 17 years."
---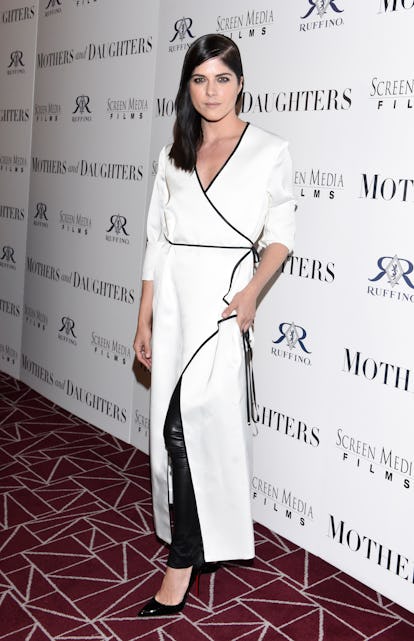 Back in October, a few weeks after the numerous sexual assault allegations against film executive Harvey Weinstein started pouring out, Selma Blair — along with other actresses like Rachel McAdams — came forward to speak out against director James Toback. She told Vanity Fair that Toback held her in a hotel room against her will during a meeting which concluded with him ejaculating on her leg. "He started to rub his penis through his pants and asked, 'Would you f— me?'," she recalled. "I went to leave and he got up and blocked the door. He said, 'You have to do this for me. You cannot leave until I have release.'" Now, more details have emerged about their encounter, as Blair opened up about it on The Talk.
Blair, who estimates that Toback has been accused of assault by at least 359 women, was asked whether or not she believes the director should be locked up behind bars — and, perhaps unsurprisingly, her answer was a resounding yes. "I do think James Toback belongs in jail," she said. "It is a lot of he-said she-said, but people have come to me personally that he's done much worse to, and yes, I do believe he deserves to be in jail." (A police investigation in Beverly Hills was opened in October according to The Los Angeles Times.)
The actress, who helped further along the momentum of the #MeToo movement, also talked about the relief she's felt since sharing her story about Toback, despite him allegedly threatening her life if she ever did so. "I said, if I can be a bigger voice, I will," she said. "My prayer…was that there will be women much bigger than me that will be taken much more seriously, with pristine records that people will really pay attention to and it did. It's really happening. And it will be better for all of us."
"It feels incredible, and it's a long time coming for us, for all of us," Blair said of the #MeToo movement, which she elaborated on in an interview with W at the end of last year. "I did think of my experience with James Toback and how shaming that was and how angry I was to have to be silent for so long because I was afraid," she said. "But then I also thought of the wonder of this moment, that women are finally able to express things publicly that they hadn't felt they would ever tell a soul—even though I never wanted to tell my story publicly. I just wanted him to stop. I didn't want anyone to ever know private details of my life, but so be it. If that's what it takes to change things, then I'm on board."
Related: Selma Blair on Baring Her Soul and Weeping at Art Basel Miami In a Post-James Toback Catharsis