Siwy Loves It Girls
And even recruited 10 of them to design pieces for its new collection.
---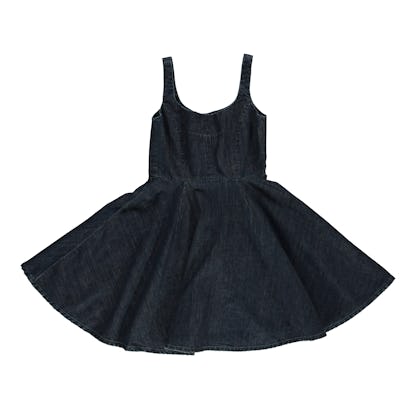 For Swiy's 10th anniversary this year, the denim brand has called upon a crop of It girls, including Arden Wohl, Byrdie Bell, Chelsea Leyland, Christina Caradona, Cory Kennedy, Courtney Trop, Jenny Ong, Kelly Ash, Marianna Hewitt, and Mia Moretti, to design a piece inspired by their personal style. Here, Wohl talks about what defines her It girl look, and how to wear denim, even if you hate jeans.
Why did you want to work with Siwy? I love denim because it's such a great alternative to leathers and fur. I have a line of shoes with Cri de Coeur, where we don't use any animals or animal glue and I'm an avid vegetarian. The funny thing though is that I actually don't wear jeans; I only wear dresses.
Did you ever like to wear jeans? I haven't worn jeans since I was forced to as a little kid. I went to an all-girls school where you wore little dresses and I just never liked them and never found them comfortable. I think I actually wore a pair for the first time this summer in Long Island because it was so cold and I was desperate. I was kind of into it though, because I wore a dress on top of them. I like that look—jeans with a dress. My mom is always like, "Why don't you wear jeggings?" but I haven't made it to that stage yet.
How would you style your dress? I would wear it in the summertime by itself with a headband and of course, some Cri de Coeur shoes. Maybe some little booties with white socks to keep it '50s. In the winter I would wear a white turtleneck under it. And I guess you could even wear a pair of jeans under it! It would be great to make a pair of shoes out of denim…
What makes someone an 'It girl'? An It girl is someone who people are watching and looking to for inspiration, whether it's fashion or politics. It's definitely more than what you just wear, but what you wear is an extension of your beliefs or where you fit in. It girls come in all different forms. It's about personal style—someone who doesn't follow trends, but creates them. You have to be authentic. You can't be a wishy-washy It girl, right?