MTV's The Royal World Is Basically The Real World for Royals
Well, this could be interesting.
---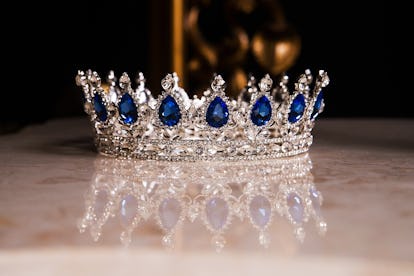 Elina_L/Getty Creative
Ever wondered what would happen if a group of royal strangers were picked to live in a house, and they decided to stop being polite and start getting real? Well, such is the question that MTV's latest show, The Royal World, is looking to answer.
As is pretty clearly indicated by its title, the show is basically The Real World, but with aristocrats. According to Variety, MTV claims there will be "ladies, baronesses, and counts" included on the casting roster, which will be revealed to the public soon. The lineup will reportedly include "descendants of aristocratic families from the U.K., Russia, Austria, Nigeria, and Ireland, as well as a 'royally connected American,'" the publication reports, which sounds truly intriguing.
"'The Royal World' is a brilliantly entertaining show that invites you into a world which is utterly closed to most of us: the world of young, titled royals and aristocrats," Katy Manley, creative director at Initial, the production company behind The Royal World, told Variety. "Expect headline-grabbing gossip that'll leave palaces squirming as we get to know the real people behind the titles." (As if we didn't have enough of that already with Meghan and Harry, Will and Kate, and the forever-headline-making Thomas Markle.
The series will air on MTV International before the end of 2018, and be available in 180 countries so that subjects of each of the "royals" will be able to watch them compete. "MTV has a deep-rooted history of shining a light on original characters and unique subcultures. 'The Royal World' brings this to a whole new level," Kerry Taylor, EVP Youth & Music and co-head of MTV International, told Variety.
The channel is also planning on releasing a Vanderpump Rules–style series based on Lindsay Lohan's new beach club in Greece, so it's safe to say that our DVRs will be permanently set to MTV for the remainder of 2018.