Real Celebrities Are Joining TikTok, So Now We Have to Figure Out What TikTok Is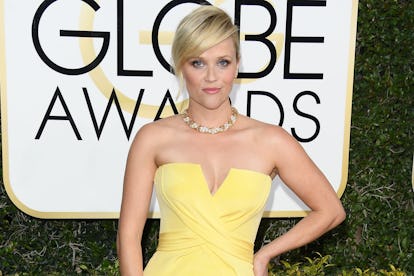 George Pimentel/WireImage/Getty Images
In 2008, Twitter timelines were still mostly populated by media-types, early adopters, and people who Tweeted about what they just ate for lunch. Then in January of 2009, Ashton Kutcher joined the micro-blogging site (his account would go on to be the first to reach 1 million followers) and signaled a shift in the service's trajectory from Silicon Valley curiosity to a place where the President of the United States regularly has hours-long digital breakdowns. It's debatable whether Twitter's ascent would have been any different if Kutcher, specifically, hadn't joined when we he had, but there's little arguing that any social media network's crossover into the mainstream necessitates some genuine celebrity involvement.
So it's notable that this week sees something of the beginning of a critical mass of celebrities exploring the curious short form video site TikTok. And by celebrities we don't mean, say, web influencers or the kind of stars that no one over the age of 25 understands (see: Billie Eilish), but rather top-tier A-Listers whose names not only do you know, but your mother and your grandmother know as well. Reese Witherspoon and Will Smith made their (very different) TikTok debuts this week, while slightly earlier star adopters like Mariah Carry and Jared Leto continue to contribute. Tom Brady logged on for the first time three weeks ago (after the social network struck a deal with the NFL), leaving us to wonder how long it is until his superstar wife Gisele Bündchen joins as well. Meanwhile, BTS, the globally popular K-Pop group, have also recently signed up.
Of course, the celeb-set still has wildly different levels of engagement with the app.
Witherspoon, for example, didn't make her first appearance on the app as a plan to, say, help directly promote her upcoming dramady series The Morning Show, a series that probably doesn't hold that much appeal to TikTok's teen-heavy user base in the first place. Rather she made her debut in her role as the mother of a 15-year-old son. Tellingly, she first dipped her toe into the TikTok waters not on the site itself, but rather on Instagram where she uploaded a video asking her son Deacon Phillippe, "What is TikTok?" before trying to learn some TikTok trending dance moves.
Later, she did officially join the app under the handle @OfficialReeseTikTok. Her bio describes her simply as a "VSCO Mom," in a nod to a trend sweeping the site (and which may or may not have had the Teens "sksksksks"-ing).
Smith, who lately has gone pure galaxy brain on the prospects of video-based social networking (the man is now addicted to earnestly Vlogging over on YouTube), took his TikTok debut a bit more seriously with a hyper-produced video complete with special effects.
It's still too early to tell whether or not the Hollywood elite will truly adopt to the platform (and whether one day we'll have to see, say, Dame Judi Dench making "And I oop" jokes or Tom Hanks lip-synching to Harry Belafonte songs), but it's already proven more popular in that arena than its closest predecessor Vine.
While it takes far more effort to make a TikTok than shoot out a Tweet or put a filter on a picture for Instagram, it's not too hard to see why celebs would see it as a welcoming space. Unlike Twitter, it's, by design, mostly a positive, cherry platform, and not one where you log on to find out all the new exciting ways in which the world is falling apart or to be informed in your mentions that you've suddenly been canceled. It's also full of an impressionable, young audience who can be easily hyped up to buy tickets to things like superhero and action movies.
It's all pretty breezy. At least for now.
Though, imagine back to the moment Ashton Kutcher joined Twitter and look at what Twitter is now. If he was actually in large part responsible for mainstreaming the platform, wouldn't you be tempted to go back in time, and Butterfly Effect style, slam his phone out of his hands before he made his first Tweet?
Despite it's relatively silly content, there's already concerns about the darker propositions of TikTok. For one, it's far more governed by algorithms (and highly advanced ones at that) than many other social media sites. As a subsidy of a Chinese company, it's also far more prone to the whims of the Chinese Government who view the internet as a place where censorship and restrictions can enforce social control as opposed to America's far more libertarian view of the internet as a (mostly) open space.
Of course, if TikTok takes some dark turn, we'll have more than just Will Smith jumping out of a phone screen to blame, but whatever happens we can jot this week down as something of a milestone for the service.
Related: Is TikTok the Next Big Beauty Space?