The Best Beauty Moments in Grammy Awards History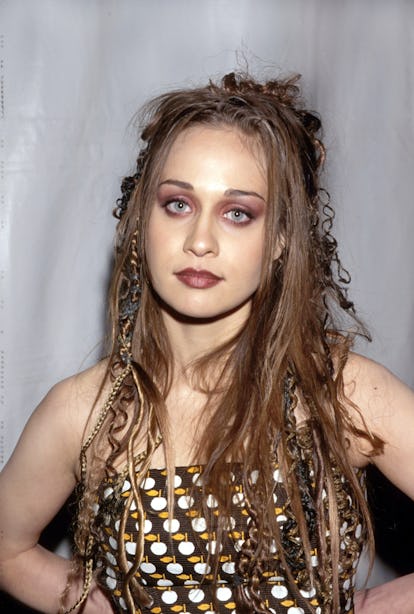 Fiona Apple at the 1998 Grammy Awards. Photo by KMazur/WireImage via Getty Images.
The Grammy Awards red carpet isn't just about the clothes. Take a closer look, and you'll find that some stars make just as much of a statement with beauty, like Cyndi Lauper trying so-called Euphoria makeup on for size decades before the show even existed, and Rosalía forever keeping it interesting with her nails. But you don't always have to look that closely: Dolly Parton's voluminous platinum-blonde locks, for example, were impossible to miss in the ceremony's early years. And as much as we love a statement, Ciara is living proof that a natural look can be just as interesting. Take a look back at the awards show's best beauty moments, from David Bowie's blush-and-orange coif to Adele's signature red lip and cat eyes, here.
This article was originally published on