The Over-Anxious Angeleno's Guide to Sunscreen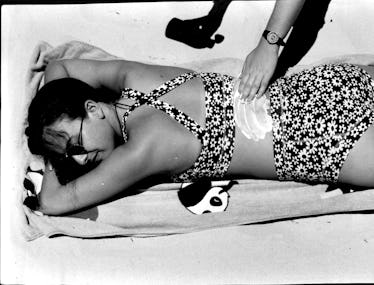 Photo by Steve Christo/Fairfax Media via Getty Images
When you ask any woman with flawless skin to divulge her secrets, she'll defer to three key factors: genetics, a healthy lifestyle, and consistent use of sunscreen. (Even if she's got a great plastic surgeon, these aspects will typically prevail more prominently over time.) Sunscreen can be a complicated piece to the perfect skin puzzle, as the majority of women tend to not only apply their favorite sunscreen incorrectly, but also not often enough (top dermatologists recommend effective application to be every few hours).
If you prefer your skincare products to veer on the lighter side during the day, using sunscreen can definitely be a buzzkill. The layering process suddenly becomes thicker, heavier, and often, everything looks just a bit cakier. All carping aside though, sunscreen is not just a skin perfecter that will ward off future wrinkles and spots—more crucially, sunscreen helps decrease your risk of getting skin cancer.
Driving in the Los Angeles heat wave this last week inspired us to reach out to a handful of noted celebrity makeup artists to recommend their favorite lightest and most effective sunscreens—including some of the newest launches this year, as well as some of the most cherished SPF mainstays.