Lily-Rose Depp and Jennie Double in Chanel After Dark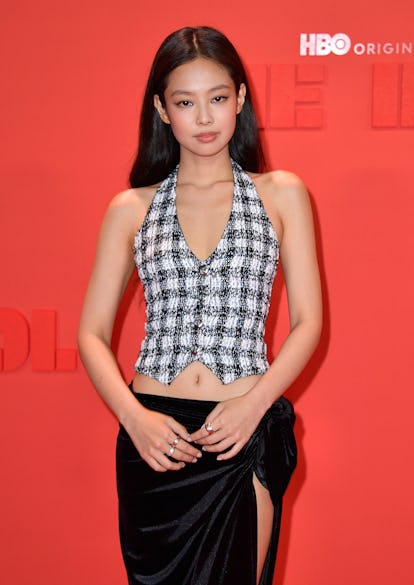 Kristy Sparow/Getty Images Entertainment/Getty Images
The premiere of The Idol on Monday night might have been the most talked about event at the Cannes Film Festival so far. Rife with controversy and big stars, the discourse around the upcoming HBO show has been heated practically since it was announced. But the actual premiere was just one of the many Cannes events HBO had prepared to celebrate the show. After screening the first two episodes at the festival, the cast was off to the after party, where the evening continued.
Of course, an after party calls for new looks, and almost everyone changed from the red carpet duds to attend the event. The show's star, Lily-Rose Depp, traded in a vintage Chanel mini dress covered in sequins for a more modern option of a similar variety—an ombré number from the brand's resort 2023 collection, which presented in Los Angeles earlier this month.
Blackpink's Jennie, who makes her acting debut in The Idol, shrugged off her Chanel couture dress from earlier in the evening for something a bit more casual, attending the party in a black and white tweed vest from the brand with a black satin wrap skirt featuring a very high slit.
The K-Pop star stuck to the black and white color palette for the third event of the week, attending The Idol photo call on Tuesday in another dress with a vintage silhouette, not unlike the Chanel couture number she showed up in the evening before. This time, though, the dress was not Chanel, but from Shushu Tong's fall/winter 2023. The strapless black dress boasted a geometric bow on the neckline with a pleated white underlay peaking out the hem of the skirt. Jennie wore her hair back in a braid and added two bows to complete the look.
Of course, Depp was in attendance on Tuesday morning as well, though the actress stuck to Chanel for her third look, arriving in a simple black tweed mini dress with a pleated skirt. Depp wore sunglasses and the brand's classic cap-toed sling-backs to complete the ensemble, and round out her trio of Chanel.