Where Are Your Favorite Celebrities Spending Memorial Day Weekend?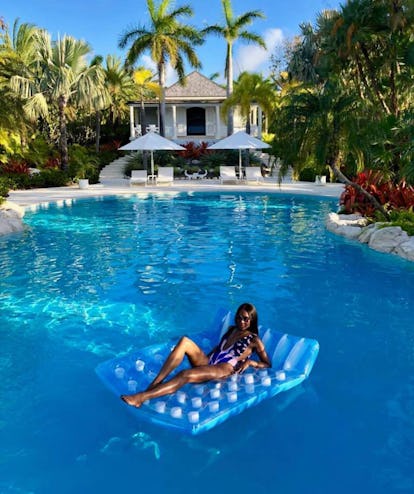 Photo by @iamnaomicampbell.
Though the official summer solstice is still nearly a month away, Memorial Day Weekend marks the unofficial cultural start of the season. Everyone takes advantage of the long weekend to catch up on some sleep, shop some incredible sales to get all the gear that will be necessary for the upcoming heat waves, and just relax wherever they find themselves. As for the celebrities amongst us, some stay out of the spotlight for a few days, like Kim Kardashian and Kanye West who are hiding out in Wyoming for the foreseeable future as West works on his upcoming albums, while many others, like Gabrielle Union and Dwayne Wayde, head for the great outdoors to soak up some rays on a beach, a boat, or at least somewhere near the pool. So where in the world can you find your favorite celebrities basking in the sun? Look here to find out.