Cleveland, Ohio, Is More Than Just the Birthplace of a Baby Kardashian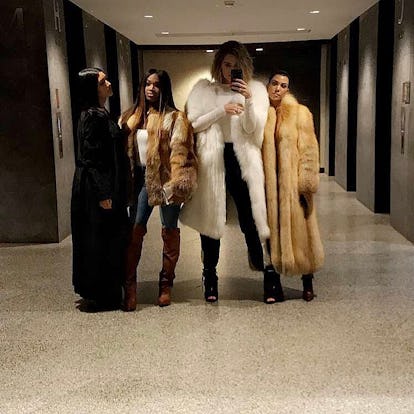 Photo by @khloekardashian.
Cleveland, Ohio, has long been known for being the birthplace of rock in the 1950s and winning NBA championships. And then the Kardashians happened, and now the city will forever be the birthplace of Khloé Kardashian's first child with Cavaliers player Tristan Thompson. The first family of reality TV invaded the city long before the now-tumultuous Kardashian-Thompson relationship put Kleveland Cleveland on TMZ's radar. In 2017 the Kardashian crew shut down the city's biggest indoor amusement park, toured the Rock and Roll Hall of Fame, and convinced their friends and family that Khloé would be just fine raising her family in Cleveland. A year later, after Kim Kardashian, Kourtney Kardashian, Kris Jenner, and Malika Haqq flew from Khloé Kardashian's hospital room in Cleveland back to California for the weekend, the Buckeye State is still going to be the site of more shenanigans for a few days to come. But there's still a lot more going on in Cleveland that has nothing to do with the Kardashians. This weekend alone, Bon Jovi, Dire Straits, Nina Simone, and Sister Rosetta Tharpe were inducted into the Rock and Roll Hall of Fame, with Andra Day and Mary J. Blige performing in tributes to the inductees, and a host of guests such as Paulina Porizkova and Howard Stern. Next weekend it'll be the site of Sneakercon, one of the largest sneaker events in North America, which is sure to draw a celebrity crowd. Plus, there are more famous people (in addition to baby Kardashian) from Cleveland than you'd think—there's Halle Berry, Kid Cudi, and Lili Reinhart, to name a few.