Awkwafina to Have Her Own Comedy Central Show, Another Crazy Rich Year in 2019
If you thought the Crazy Rich Asians star had a big 2018, just wait for next year.
---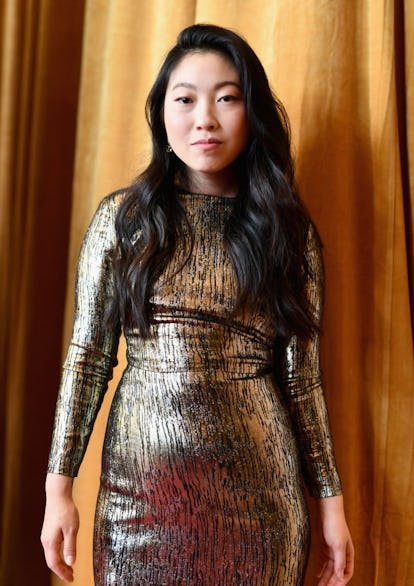 Emma McIntyre/Getty Images
If 2018 was the year that Awkwafina, the New York rapper turned actress-slash-comedienne, was seemingly everywhere, then get ready for her to be truly omnipresent next year.
Of course fans of MTV's Girl Code already knew she was a star, but if you somehow did not have Awkwafina (whose real name is Nora Lum) on your radar, here's a refresher of all of the major moments she had in the past 11 months: She starred in not one but two major summer blockbusters in Crazy Rich Asians and Ocean's 8, lent her signature voice to an episode of HBO's short-lived animated comedy series Animals, and became the first Asian woman to host Saturday Night Live in 18 years. She also hit a new tier of celebrity when she appeared alongside Kim Kardashian, Kris Jenner, and Stevie Wonder on John Legend and Chrissy Teigen's NBC holiday special, "A Legendary Christmas with John and Chrissy," as an affable friend of the couple who can't cook.
This banner year for the rising star is only going to give way to an even bigger 2019, in which she will star in a self-titled half-hour comedy series based on her life on Comedy Central, which, according to reports from IndieWire, was greenlit months ago and has finally figured out the rest of its cast. Awkwafina follows Awkwafina as she lives and grows up in New York (the comedian hails from Queens), and will star B.D. Wong as her father, Lori Tan Chinn as her grandmother; Saturday Night Live writer and Las Culturistas* podcast cohost Bowen Yang—possibly one of the busiest comedians in the business—will play her cousin. Awkwafina has often cited discovering Margaret Cho's comedy specials at a young age as the spark that ignited her interest in comedy, and she has a knack for starring in precedent-setting projects that raise the bar for multicultural representation onscreen, so it's not unlikely that this show will be one of them.
Still, that's not the only big project on her plate for 2019. It was recently announced that she will star in not one but two films that will premiere at Sundance Film Festival in January—The Farewell and Paradise Hills. In The Farewell, Awkwafina will play a young woman who travels to China to visit her dying grandmother, and Paradise Hills follows the students at a peculiar boarding school. Supporting cast members in the futuristic sci-fi thriller include Emma Roberts, Eiza González, Danielle MacDonald and Milla Jovovich. On top of all that, the Crazy Rich Asians cast will reunite eventually to start shooting the sequel, China Rich Girlfriend, so she should be pretty occupied for the foreseeable future.
In January, the performer confessed to W that she felt a little bit anxious about her soon-to-be-meteoric rise to fame. "When everyone tells you that this is the best year of your life," she said, "you wonder if you'll ever have another 'best year of your life.'" Well, one could definitely say that 2018 was "Awkwafina's year," but she just might be able to count on 2019 to become another one of those "best years" of her life.
Related: A Comprehensive Guide to the Cast of Crazy Rich Asians